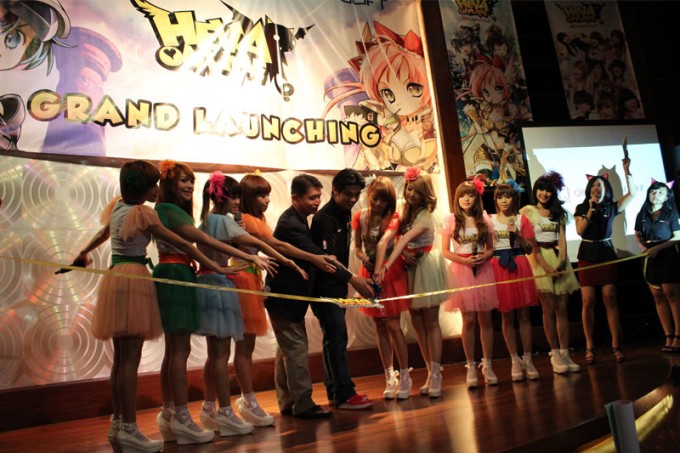 Indonesian game publisher Qeon Interactive officially released its second online game called "Heva Online" recently in Indonesia. Korean gamers might be familiar with the game already as it is the same Heva Online title that was published three years ago by Korean game publisher Windysoft in South Korea.
Heva Online is dubbed by Qeon Interactive as today's cutest 3D adventure MMORPG. To back that up the game publisher has chosen Indonesian all-girl pop group Cherrybelle as the game's ambassadors. Andrian Pauline Husen, the director of marketing and sales at Qeon Interactive, believes that the collaboration with the cutesy Cherrybelle is the first of its kind in Indonesia. He hopes that this collaboration will bring a whole new dimension in the online game industry as well as the country's music industry.
Heva Online has features such as a "clone battle" where the players' pets can battle against each other, and a "burning mode" where players can transform themselves with tough superpowers. You can start playing the game for free starting tomorrow, October 6th.
The game looks really fun and engaging, definitely worth a try for online gamers out there. For more information, you can check it out here.