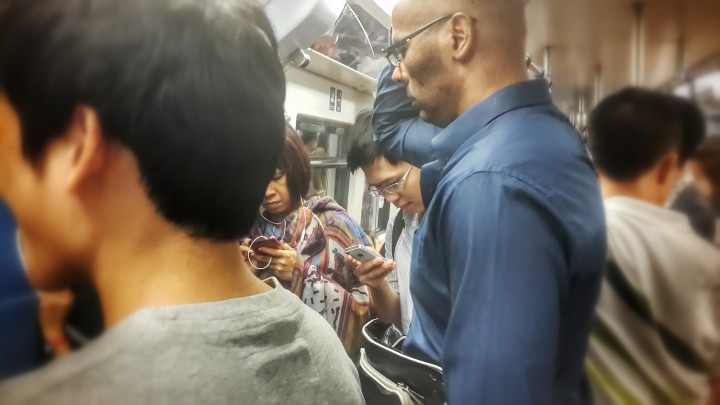 There are over 24 million Facebook users in Thailand, and Bangkok is the city with the most Facebook users in the world. But what do all those people do when they get on the social network?
Edge Asia, a digital agency based in Bangkok, has created a chart referring to data from Global Web Index that shows the behavior of Thai people using Facebook's mobile app.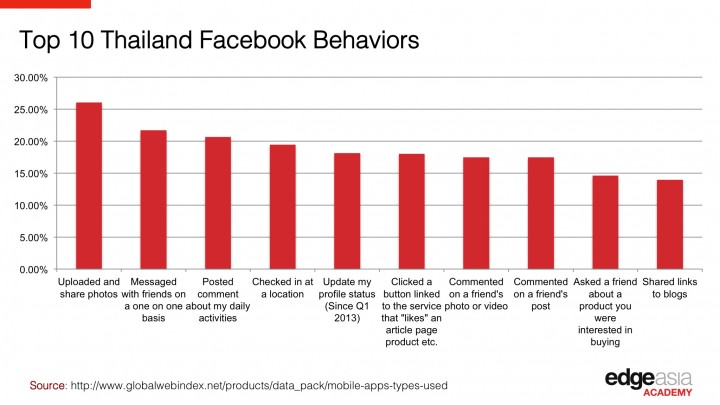 It shouldn't be a surprise that Thais use the Facebook mobile app mostly for uploading pictures. We love our pictures. That's why the most Instagrammed place in the world is in Bangkok. Even the Wall Street Journal published a piece on how people in Thailand take selfies during the ongoing political protests.
The second most popular activity for Thai people on Facebook is messaging, and third is posting comments on their own's Wall posts about daily activities. Facebook check-ins haven't taken off in many countries, but those are popular in Thailand.
(Image credit: Instagram user 3ho8)
(Editing by Steven Millward)