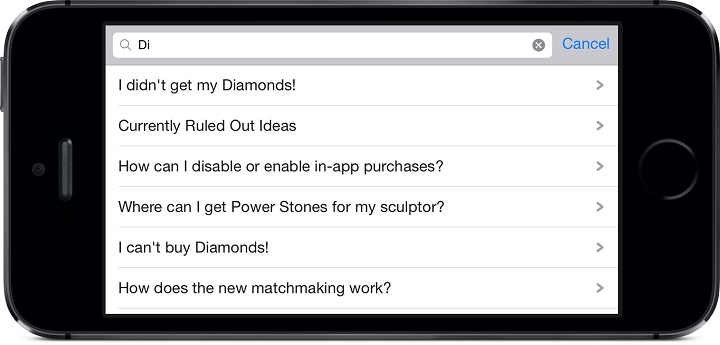 Helpshift, an Indian startup that pioneered customer support in mobile apps, has raised US$10 million in series A funding by Intel Capital. Visionnaire Ventures, True Ventures and Nexus Venture Partners also joined the latest investment round.
The three-year-old company based in Pune and San Francisco began with the idea that desktop-based customer care wasn't good enough in a mobile-first world. Last year, it came up with a software development kit (SDK) to embed customer relationship management (CRM) within mobile apps. Now if a customer has a problem with an app, she can get in-app help or connect with a support provider for a two-way chat.
In a company blog discussing the new funding, Helpshift co-founder and CEO Abinash Tripathy says:
In just one year, our SDK has been installed in over 150 million devices worldwide. We are currently serving over 1 billion app sessions weekly and we see surging demand for our product. Mobile usage continues to rapidly increase and we plan to be on the front lines, in-app, helping mobile businesses serve their customers better.
Flipboard, WordPress, and Flipkart are among hundreds of Helpshift clients, including gaming apps like Supercell. The Helpshift website says it served over 40 million mobile customers in the last seven days. "We've realized we have something that most mobile companies could benefit from, and the only challenge for us has been the ability to scale up to meet the explosive demand. This round of funding will enable us to attack each of these major mobile verticals and bring the benefits of Helpshift to thousands of app publishers," says Tripathy in a statement after the series A funding.
The current market leaders in CRM software are Freshdesk, Zendesk and Desk.com. They focus mainly on PC-based or cloud-based solutions over mobile. Indian company Freshdesk, which recently raised US$31 million in series D funding, has a mobile app for both Android and iOS, called Freshhelp. It enables customer care to be accessed from mobile devices.
But Helpshift has taken the concept of a mobile help desk to another level with its in-app SDK. Mobile app developers can use it to provide CRM within their apps. The integration takes only a few lines of code and the drop-in SDK has been designed for compatibility with app stores, and is available across platforms, including iOS, Android and HTML5.
On mobile devices, users are more likely to use apps than a browser. Most major brands now provide mobile apps for customers to access their services. That's where the Helpshift-enabled CRM within apps becomes crucial. The user doesn't have to leave the app to get support. Helpshift's chat interface is also more mobile-oriented than email or phone calls. At the same time, one of Helpshift's newest features forwards phone or email interactions into its dashboard, so that all issues can be resolved in one place. Its new SDK also allows screenshots to be attached to messages.
A survey by Zendesk last year revealed that 90 percent of their respondents were influenced by online reviews. In other words, negative reviews about a game or app can easily kill it. CRM within an app reduces the chances of disgruntled users shooting off one-star reviews. This is where Helpshift comes in handy for game and app developers. As Tripathy puts it: "There is a perfect storm brewing in the age of mobile. Current models of CRMs are not meeting the needs of customers… Customers are going mobile, so that's exactly where we are."