Blizzard's Hearthstone: Heroes of Warcraft seems destined to be a money machine. Based in the Warcraft universe that has already captured the attention of millions thanks to the Warcraft real-time strategy series and the massively popular MMORPG World of Warcraft, Hearthstone is a free-to-play digital card game. Players can battle it out with their favorite heroes and — surprise, surprise — expand their options by buying booster packs.
Needless to say, Chinese gamers (who embraced WoW and Warcraft in record numbers) are chomping at the bit to get a taste of the new game, and it seems that for once they may get their wish sooner than expected. The game is still in closed beta, but according to Chinese gaming site 17173, which spoke with Blizzard's localization team at PAX, the Simplified Chinese localization is already "basically complete," it just needs to be fully implemented into the game. In fact, the current beta already includes a Simplified Chinese option: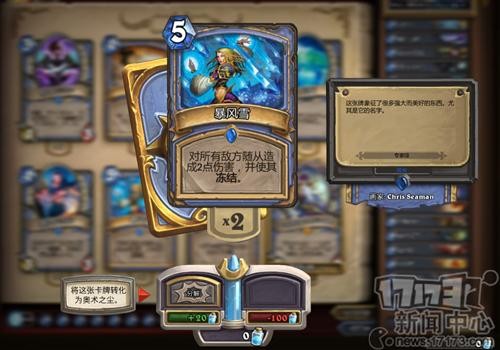 Why so fast? In part because a lot of the work was already done; since the game is based in the Warcraft universe, many of the characters, spells, and weapons already have official Chinese names.
Of course this is still just a beta, so the localization work isn't done; it must change as the game itself changes. But when will it be coming to China? There's no official word, but there is hope that it won't take as long as some previous Blizzard releases have because Netease appears to be well-prepared for a launch (indeed, the game's official site is already up) and says it hopes to have the game out within the year. That may be optimistic — Blizzard is famous for delays — but at the very least, navigating China's rough regulatory waters should be much easier with a card game than it was with WoW or Diablo. (For example: those games have skeletons, which China's government is not a huge fan of. Switching them out for different looking enemies is a laborious process because art, textures, and animations have to be changed in the game's code. But making a similar switch in a digital card game should only require changing out one image for another).
(via 17173)