This post is co-authored by Joseph Agoada, communications advisor at @InSTEDD and Tharum Bun, communications lead at @iLabSEA.
Silicon Valley has inspired a series of hackathons across Asia to build a front-line defense against disease outbreaks in remote and under resourced areas of the region. Called EpiHack, the events seek to find ways to collect, track, and share data on emerging disease pandemics.
To date, three EpiHacks have taken place. The first two were in Phnom Penh (Cambodia) and Chiang Mai (Thailand), and last month there was one in Vientiane, the capital of Laos. The events – which typically last for three or four days – have provided an environment for developing an exciting new pedagogy and process towards building pandemic defense, something that's often planned from 'up high' but which meets with extreme challenges when implemented on the ground in challenging and low bandwidth environments.
Unpacking the EpiHack approach at the recent Laos event reveals how the process creates actionable solutions and network building that's useful in these emergency situations. Here's what happened.
Day 1: Get people together and identify the challenges
The starting point for any EpiHack is getting the right mix of participants in a space where they will be able to stay creatively focused on the task at hand. In Laos, the 60 attendees included government officials, forward-thinking health professionals, and innovative technology specialists. The participating organizations were curated by event organizers InSTEDD (a Silicon Valley-based non-profit) and Skoll Global Threats Fund and included the Laos Ministry of Health, Mekong Basin Disease Surveillance, Opendream, the National University of Laos, and the Southern African Centre for Infectious Disease Surveillance. The blend of health and tech sectors brought a unique dynamic to the group and allowed for new discoveries. Once gathered together in the same room, the first sessions were spent exploring hackathon methodology and a specific disease threat in Laos: dengue fever
Presentations to the entire group helped create a common understanding among the diverse group members about how disease information is currently tracked, the challenges faced by those collecting and responding to that information, and existing tools that are already being used for the purpose of information management and communication between health workers and health systems. By building off existing open source tools like InSTEDD's Verboice, which allows anyone to create and run projects and interact via voice, work can start from building blocks that combined in new ways to develop usable solutions in a matter of days.
Day 2 and 3: Prototype solutions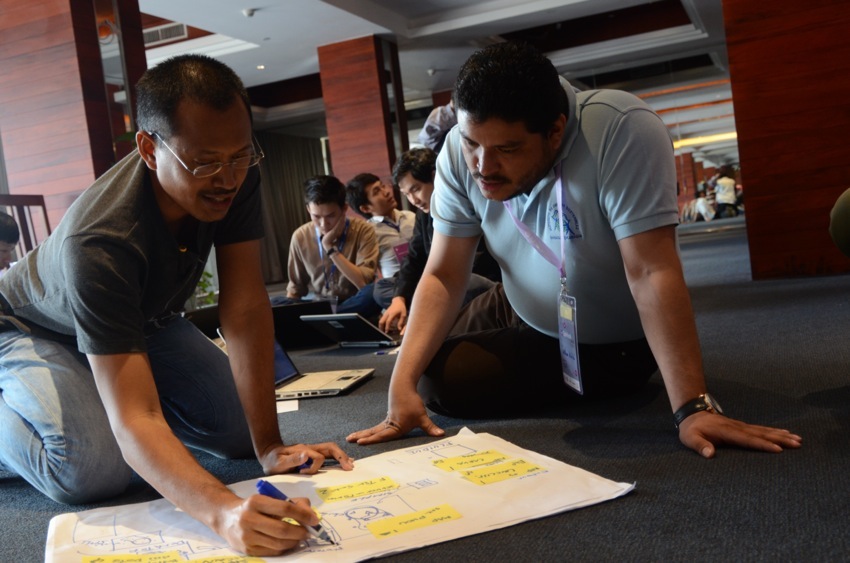 With an understanding of issues facing the Ministry of Health and the country's health workers, and a shared perspective of how to combat diseases like dengue fever, the participants meshed their skill sets to develop prototypes that met the challenges and context presented on day one. Local Laotian developers and government officials teamed up with health professionals and technologists from Thailand, Vietnam, Tanzania, Cambodia, and Nicaragua to brainstorm solutions at the intersection of their knowledge and expertise. The participants were pushed not just to think up the solutions but actually build rapid prototypes that can be quickly tested for potential impact.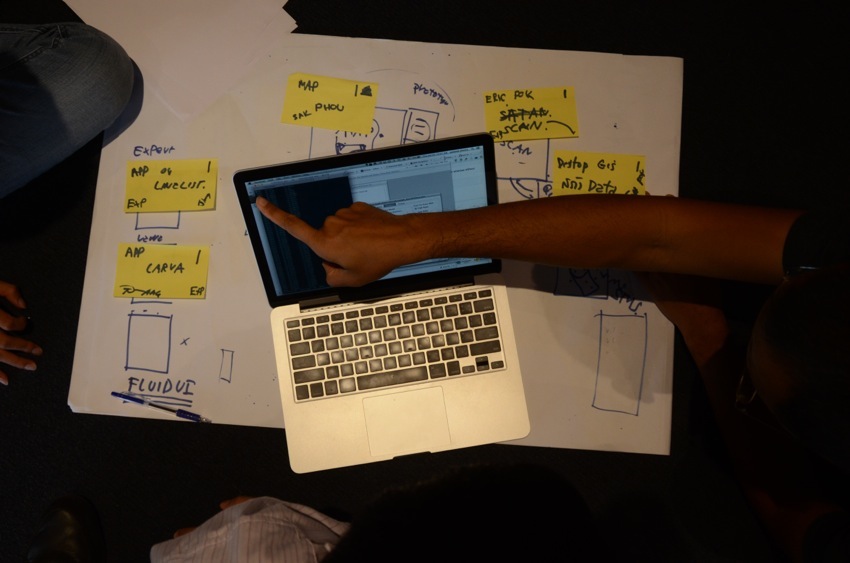 One exemplary prototype created at EpiHack in Laos aims to prevent the spread of mosquitoes that cause dengue by combining text message and voice services into a mobile app which would engage the community and health officials by conducting surveys on larvae.
In addition to the app, a surveillance system was prototyped to demonstrate to the health ministry attendees how the data collected could be sorted and visualized on a map. When deployed, the prototype would use real-time data updates from the field in order to make it easier and faster to detect any outstanding cases from villages or provinces.
"We expect the tools to be able to help village authorities to know about the number of dengue cases in their own villages, so that they can report to the district health offices to send quickly the rapid response team to help them," said Dr. Bounlay Phommasack, director of Laos' Department of Communicable Disease Control.
Day 4: Presentations and a call to action.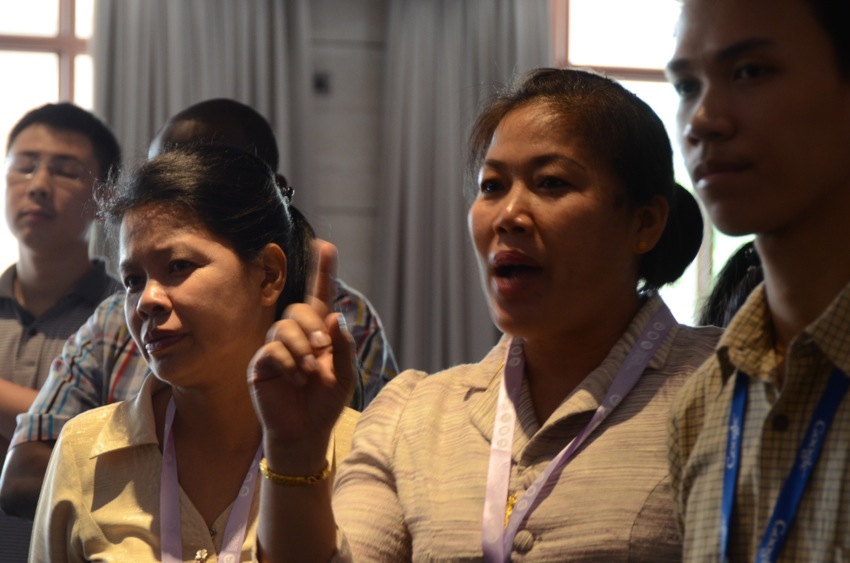 With prototypes in hand, the final day crystallizes the critical connections and ideas formed at the EpiHack through presentations, feedback sessions, and a final call to action. The discussions spurred among health officials and software developers through presentations and prototyping contribute to the early design of tools that will be used combat emerging pandemics. The final call to action provides a shared vision for future activities and continued collaboration between the participants. This creates a network and action plan to build defenses in under resourced areas that may be the first to fight against a pandemic that threatens us all.
"I'm excited that we worked together during the EpiHack to help increase community participation through reporting dengue cases, while also creating an innovative channel to alert the villages at risk," said Channe Suy, InSTEDD iLab SEA regional lead.