It was in 2010 when movie channel HBO launched its online streaming service in the US. Now, it has brought the service into Asia by launching HBO GO in the Philippines.
Unlike its cable channels, HBO GO can be accessed through its website as well as tablets and smartphones. HBO GO's unveiling in the Philippines is the second in Asia, next to Hong Kong. HBO Asia CEO Jonathan Spink says:
Subscribers of HBO GO can enjoy watching over 1,000 hours of quality HBO original content 12 hours after US telecast. This helps combat piracy.
(See more: With new Cybercrime Law in place, Filipinos could face jail time for piracy)
To kickoff the launch, HBO has inked a partnership with local TV cable and broadband service provider SKY to provide HBO GO in the Philippines.
Apart from current movies and shows, past HBO content can also be seen by its users.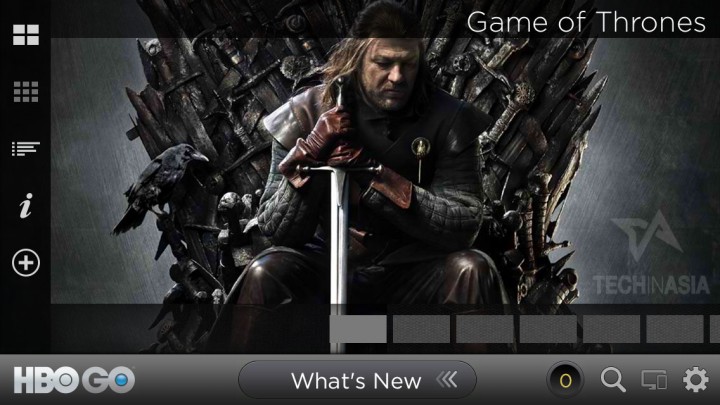 The company sees potential in the Philippines due to the smartphone penetration in the country. It cites a report by research firm TNS where Filipinos in Metro Manila own an average of 4.6 devices.
Exclusive to SKY subscribers
Its local partnership with SKY means one must be a subscriber of SKY's cable or broadband services to have access to the content. It's offered for free for SkyCable's HBO Pack subscribers, a cable service that includes all HBO channels, and SkyBroadband users with subscription of at least 5MBps.
SkyCable subscribers with at least one HBO channel in their plan and SkyBroadband subscribers with 3MBps plans can use the service for an additional Php 199 (US$4) and Php 99 (US$2) respectively.
According to SKY president and CEO Carlo Katigbak, it currently has over 800,000 subscriptions and an average of 10 percent year-on-year growth.
SKY is also a local video content provider of television network ABS-CBN through its streaming service iWantTV.
The HBO GO app is available as a free download on iOS and Android.
(Editing by Terence Lee)