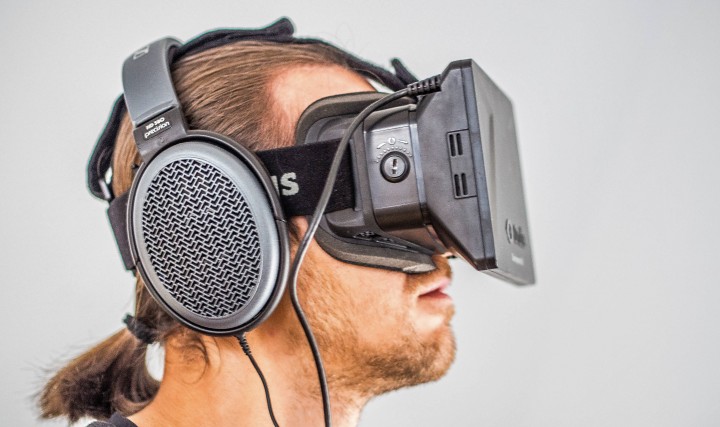 Consumer hardware has seen a lot of success in crowdfunding of late, most notably with the recent acquisition of the Oculus Rift by Facebook. With this in mind, investment firms Ruvento Ventures, IncuVest, DI Group, and SpinUp Partners have joined forces to launch HaxAsia, a 180-day accelerator program focused on Hardware 2.0 and Internet of Things.
Slava Solonitsyn, managing partner of HaxAsia, remarked that while there have been many successful crowdfunding campaigns, plenty often end up disappointing right after. "Most of the hardware teams launching crowdfunding campaigns often fail to communicate their product ideas well, lack the distribution network and underestimate the manufacturing risks and costs," she said. "All these undermine the success of hardware startups and leads to overall disappointment when it comes to crowdfunding hardware products".
This six-month program is specifically designed to prevent many of the pitfalls hardware startups struggle with. It provides sleek prototyping vetted by industrial design partners, confirmation of the cost and delay of production with preferred manufacturers in China, and support with crowdfunding preparation, marketing and public relations.
There is no fixed deadline for the application – the only requirement is that startups need to launch their crowdfunding campaign within six months from receiving the accelerator's funding. In other words, the team should have at least a functional prototype to demonstrate or have clear abilities to create one within two months.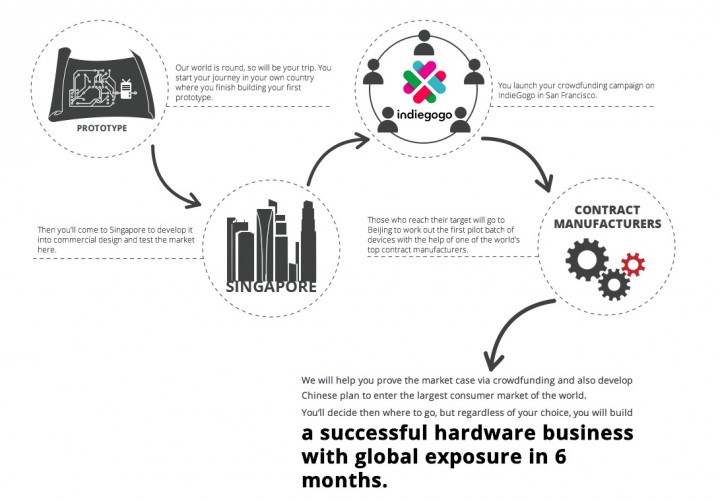 The program will start in Singapore, hosted at the newly opened IDA Labs coworking space. Here, teams will develop prototypes and prepare for crowdfunding.
(See: Singapore government reveals latest measures to turn country into an innovator's haven)
Those who successfully deliver will move on to the next stage in Silicon Valley to join the partner program hosted by BootstrapLabs and Wearable World. They will continue to run their respective crowdfunding campaigns and pitch to media and investors.
Those who manage to reach their crowdfunding targets (of at least US$500,000) will go to China to deliver the first batch of devices.
Startups who have made it to this point will have a couple of options as to where they may go. If they decide to be based out of Singapore, HaxAsia can provide them with up to US$500,000 to continue scaling their businesses. Alternatively, they may also be chosen by BootstrapLabs to join its 12-month accelerator program in Silicon Valley instead, giving the startup the chance to be immersed into the hardware atmosphere there.
Steve Leonard, executive deputy chairman of IDA, is looking forward to the opportunity to build Singapore-based tech startups that can serve worldwide markets.
"Through this partnership, HaxAsia and IDA want to help put hardware-focused startups and design experts together to meld 'form and function' in one physical space."
(Image credit: Flickr user Sergey Galyonkin)