China's newest open online course (MOOC) portal XuetangX is now teaching free college-level courses built on the open-source edX platform, developed jointly by Harvard and MIT in the US. The portal brings together 10 of China's most prestigious universities. Many of the courses began yesterday with more starting before the end of the month.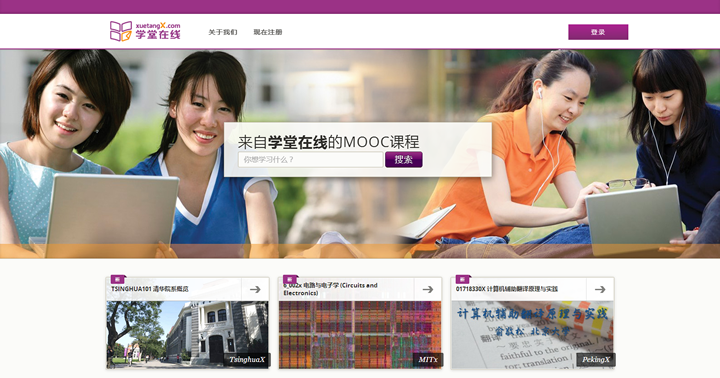 Registering an account and signing up for a course takes about 10 minutes if your Chinese is as bad as mine. XuetangX can offer a certificate of completion, but not actual course credit.
Tsinghua and Peking universities already offered a handful of courses in Mandarin on the original edX site. Both edX and XuetangX are not-for-profit organizations that aim to democratize education via the internet.
UPDATE: XuetangX has more than 16,000 registered users so far. The two most popular courses, financial analysis and decison-making, each have more than 4,300 students.
XuetangX's launch follows Coursera's recent partnership with Netease to launch a Chinese version of the free online education platform. The Chinese version of Coursera also offers classes from big-name Chinese schools like Peking University.
(Editing by Steven Millward)