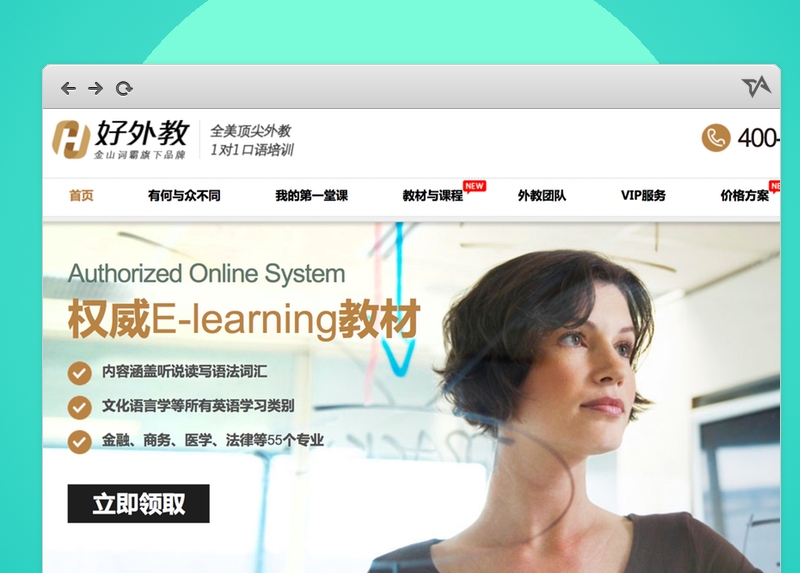 The worldwide language learning market is worth in excess of US$60 billion right now. As an increasing number of people take courses online rather than offline, the global market for digital English-language learning products and services is slated to hit US$2.58 billion by 2016.
Although some analysts feel that English is losing its luster in China as a job-enhancing (and wage-boosting) skill, the nation is still a major market for English classes. One such startup in this arena is Haowaijiao, which focuses on Chinese adults who want to learn English online. In a country where English classes in schools place too much emphasis on spelling, writing, and passing tests, the site wants to boost the oral English skills of its students with classes held one-to-one over video calls.
Face-to-face learning, virtual style
Jennifer Lee from Haowaijiao – "wai jiao" means foreign teacher in Chinese – says the service has 100 native English speaking teachers right now. Those instructors are screened to ensure they have the right kind of certification for teaching English as a foreign language. Judging by their introductory videos, the teachers are sourced from Eleutian, a US-based pioneer in what it dubs insourcing – hiring Americans for specialist jobs needed in high-growth areas like Asia.
The Haowaijiao courses are conducted online, with the video chat, worksheets, a virtual whiteboard, and choice of textbook all appearing in one app (pictured above). After each class is over, a written progress report is issued by the teacher.
(See: 12 tech entrepreneurs under 30 making awesome stuff in China)
Prices for the courses range from RMB 5,499 (US$890) to over RMB 8,999 (US$1,460), depending on the level and course type.
Lee says that Haowaijiao was founded in January this year and has received funding from Lenovo (HKG:0992) and software company Kingsoft (HKG:3888). The startup came out of a Kingsoft internal incubator project late last year but has since branched out on its own.
There's also the similarly named 91Waijiao in this sector, which was founded by Rose Gong, one of China's top female tech entrepreneurs who started up the country's top dating site, Jiayuan (NASDAQ:DATE). Other rivals in this area include 51Talk.