If nothing else, Juny "Acong" Maimun is a survivor. The 34-year-old founder and CEO of Indowebster sits relaxed on a chic blue sofa in the Indonesia Data Center (IDC), a space that features dozens of beanbag chairs, a freight elevator that feels like a spaceship, and a large glass room filled with racks, wires, and giant routers. Hidden away in a plain looking building in South Jakarta's Duren Tiga neighborhood, the whole scene looks like the place where Johnny Depp and Rebecca Hall built the artificial intelligence hell-bent on world domination in Transcendence.
See: Indonesia Data Center Fire: Some Sites Now Restored, Detik and Others Still Offline
Today, Maimun's cornerstone product Indowebster is celebrated as Indonesia's megagiant for free multimedia file hosting. Since launching his first business in 2002, however, Maimun has been relatively standoffish with the media, a move that has only fanned the fire of public curiosity in him as one of Indonesia's elusive startup heroes. Maimun chuckles and says, "I see a lot of startups talking about concepts, ideas and products. They think that they already have 100 percent knowledge of running their startup, but really it's only 25 percent of the whole company."
Borrowing secrets
In the late 1990s, Maimun had already made a name for himself while attending Stamford College in Malaysia as a young, audacious hacker from Riau who could crack anyone's system, borrow their website's source code, and turn it into "something more fun." A smile creeps across Maimun's face as he explains, "It wasn't for business purposes, but just for my own knowledge base. From there, I would find a lot of system bugs and learn how to prevent them." It wasn't long before Southeast Asian tech companies got wind of Maimun and started approaching him to test hack their systems. "They weren't hacks anymore, but we were finding the holes."
In 2002, he dropped out of college after visiting Jakarta during the end of his semester and opened the city's first 24-hour hybrid between a gaming center and a traditional internet cafe, which he later named AMPM to reflect its nonstop operating hours. According to Maimun, the business was so successful that he was able to make a return on his investment within eight months.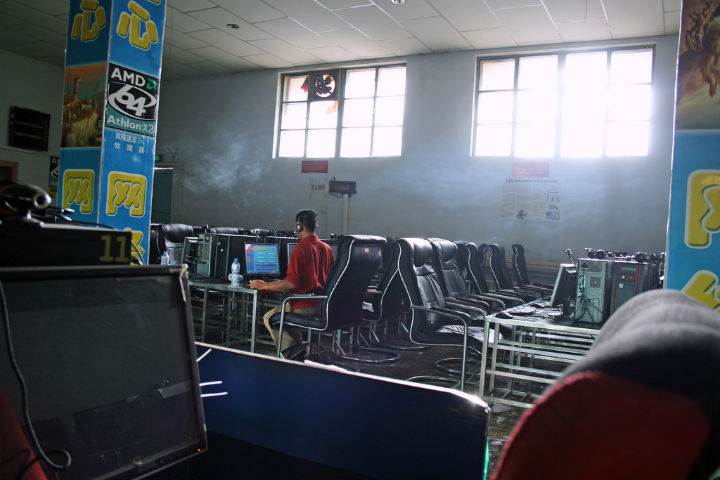 Over the years at AMPM, guests could browse the web, play multiplayer games like Counter Strike, and even create their own games using DotA, the online battle arena modification for Warcraft. This three pronged business model made Maimun's internet cafe the hottest place for techies in Jakarta. Referring to the local bandwidth congestion, he says, "People were playing games all the time, but then my ISP would complain and say, 'Acong! Could you shut down for a while?' My customers were so happy that they complained to their ISPs, saying they wanted to buy from me instead, but at that time I was only providing bandwidth."
An unfortunate necessity
Without realizing it, Maimun had inadvertently made himself a competitor with all the other internet service providers in Jakarta. The market suddenly demanded a high speed internet connection on par with what he was offering at AMPM. He explains, "I started reselling other people's bandwidth, but then they couldn't run the games. So at that time I just said, 'Okay let's build our own ISP.'"
Maimun recalls the moment and admits that he was actually in over his head. He says, "I didn't know what I was doing. I did not know what will happen next. I didn't know anything about ISPs. I only knew how to sell the bandwidth and remake the bandwidth, and that's it."
By 2006, AMPM network maintenance and IT consultant was incorporated under PT Maxindo. Today AMPM is recognized as one of the leading internet service providers in the country. Maimun cites his ISP as an "unfortunate" undertaking, one that requires a lot of work, but also one that has literally taken on a life of its own. "Even if I wanted, I can not stop this thing now," he says with a sigh. "People need it!"
An open invitation
In April of the following year, Maimun created Indowebster, Indonesia's world-renowned multimedia file hosting website (not unlike YouTube) that most people in Indonesia recognize today. Seven years after Indowebster's inception, Maimun is finally ready to diversify, and is actively looking for his first outside investors. Although Indowebster faces its own unique investment challenges like that fact that the majority of its content is illegal, Maimun is calm, and confident the company will yet again adapt and survive. "If we find the right investor, it should be no problem," he says.

See: Sharks, pirates hinder Indonesian file hosting giant Indowebster's desire to scale up
In the past, he had his heart set on investors from Indonesia only, but these days Maimun seems less picky. With the belief that competition is a good thing, he invites all kinds of funders to get in touch, so long as you're not the Chinese computer services firm headed by Pony Ma. Maimun says, "For me, it doesn't matter if they're foreign or local, but hopefully not Tencent!" While he declined to comment as to why a relationship with Tencent was out of the question, Maimun did mention that after visiting their 26-floor office building in Shenzhen in mid-2009, he wanted to come back to Indonesia and build a 27-floor building, one floor higher than Tencent's headquarters.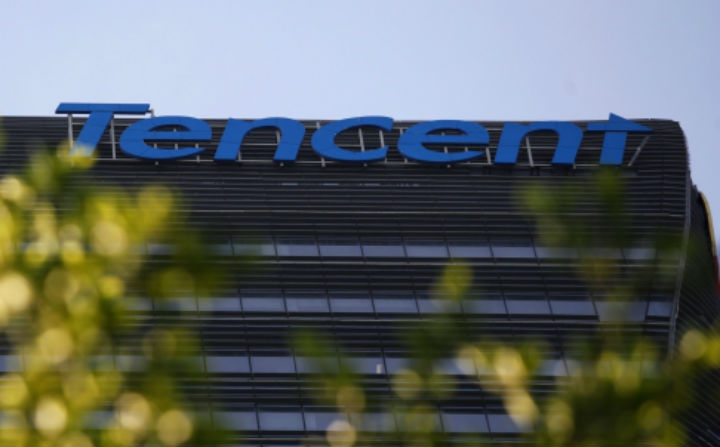 Maimun leans forward on his comfy blue sofa and ignores an incoming call. He points to a group of people working on laptops outside his meeting room window. "I mentor a lot of these entrepreneurs," he says earnestly. "My best advice is just to survive! If you keep surviving for the first couple years, then you can adapt to the market and find a good model for you." As a fellow survivor, Maimun can vouch for the strategy.
Image of internet cafe via Flickr user Tom Thai. Image of Tencent building via Flickr user victoryocum1.