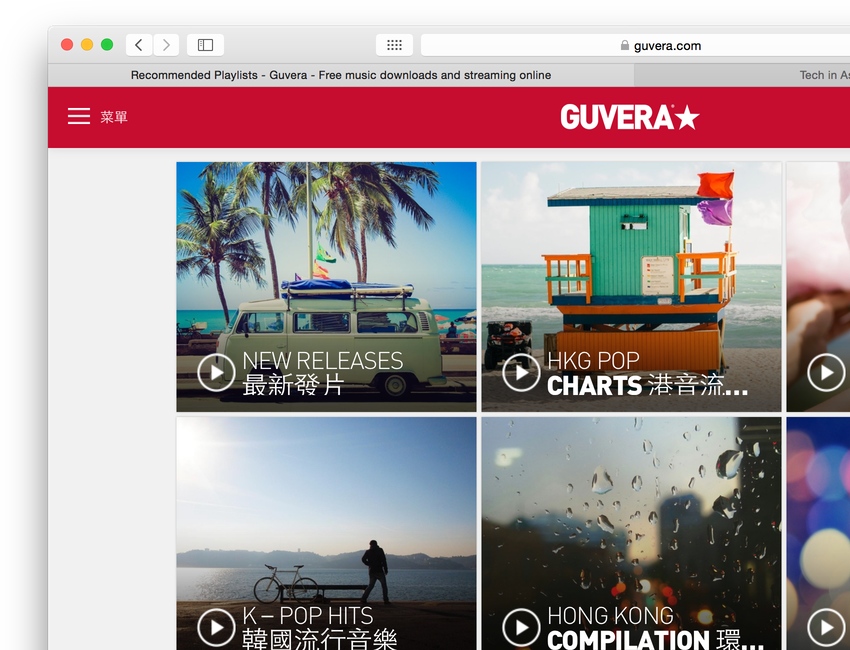 Music streaming service Guvera is taking the fight to Spotify in a bunch of Southeast Asian countries. The startup, which hails from Australia, is now available in Malaysia, Singapore, the Philippines, and Hong Kong. The move comes six months after Guvera hit the streets of Indonesia.
In its four new Asian countries, Guvera is offering free music streaming supported by adverts. That's in contrast to the monthly subscription model the service launched in Indonesia. The new freemium service is dubbed Guvera Play.
The startup also operates in Australia and the US.
Guvera comes with local pop music as well as a large catalog of global hits. Spotify employs the same strategy. Spotify began its Asian assault in April last year when it rolled out in Singapore, Malaysia, and Hong Kong. It later added in Taiwan and the Philippines. Other options for music fans in the region include Deezer and SoundCloud as well as a handful of local startups in each country.
So how's it going for Guvera so far in Indonesia? Michael Wallis-Brown, Guvera's CCO, tells Tech in Asia that the Indonesian music subscription service saw subscriber numbers grow more than ten-fold from Q1 to Q2, but no absolute numbers are available. The ad-supported Guvera Play is now also offered as a free option in Indonesia. The paid version retains the ability to listen offline.
See: Inspired by crowdfunding craze, MyMusicTaste wants fans to decide where concerts take place