Co-authored by Hazel Ho. Chow is a partner at ATMD Bird & Bird LLP, an international law firm.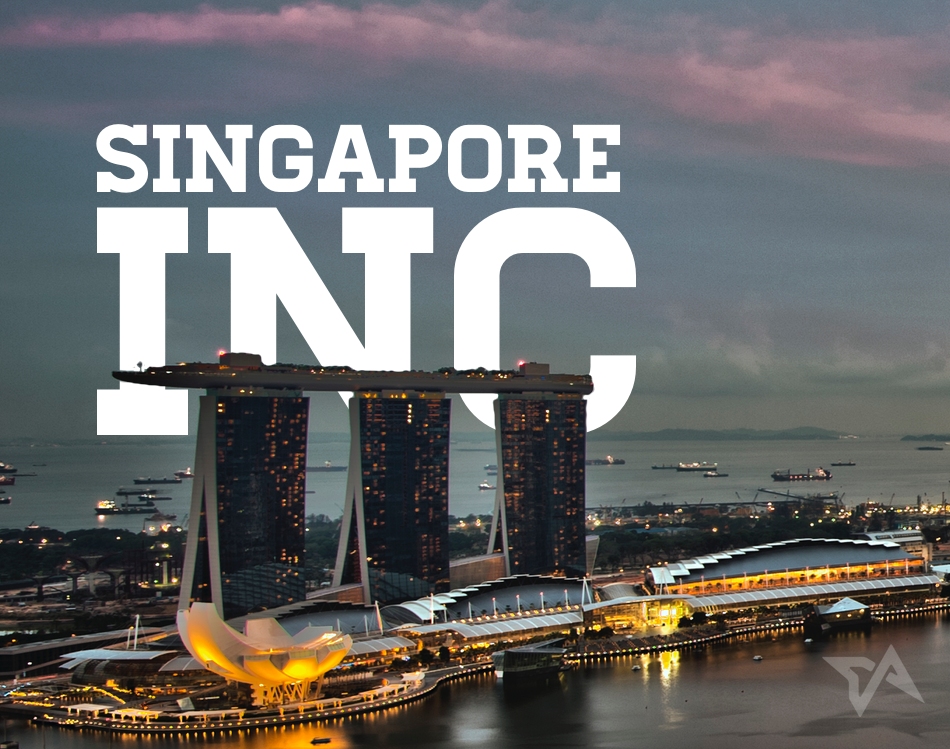 The growth in the technology ecosystem in Singapore has attracted investors and fund seekers alike. This is intended as a useful primer for all eager entrepreneurs kickstarting their companies and working towards the first million dollars.
Entrepreneurs must have a basic understanding of the key considerations in setting up, including issues on incorporation, fundraising, managing shareholders and employees, and protecting intellectual property (IP) and personal data.
Incorporating a company
Startups may run their business through different vehicles, such as sole proprietorships, partnerships or companies. Most startups in Singapore prefer operating through a private limited company given that it is a separate legal entity and gives limited liability. This means that the owners of the company will only be liable for the company's debts up to the amount of their shareholder investments, except in cases where they are found to be personally liable by law, such as fraud or breach of directors' fiduciary duties (where the shareholder is also a director).
The Singapore corporate tax rate is also attractive to foreign startups that are profitable. The prevailing corporate tax rate is 17 percent of chargeable income for each Year of Assessment (YA). Under a tax exemption scheme for new startup companies, a newly incorporated company that qualifies for the scheme may claim full tax exemption from the Inland Revenue Authority of Singapore on the first S$100,000, and a further 50 percent on the next S$200,000 of chargeable income for each of its first three consecutive YAs.
In order to incorporate a company in Singapore, a startup must have at least one company director ordinarily resident in Singapore (i.e. a Singapore citizen, a Singapore permanent resident or an employment pass or entrepass holder), and a minimum paid-up capital of S$1. Incorporation usually takes place through, and concurrently with the appointment of, a local company secretary who will go through the Accounting and Corporate Regulatory Authority of Singapore (ACRA) to reserve the company name and submit the relevant incorporation documents, such as the company's memorandum and articles of association.
Venture capital investments
Startups require large capital injections for working capital. Beyond angel investments, such funding is usually obtained from venture capitalists (VCs).
In Singapore, VCs may come in at the early stages of fundraising as angel investors or Series A investors. The Singapore government supports early stage VC investments through various funding initiatives including the co-investment equity scheme between the National Research Foundation and selected venture capital firms, known as the Early Stage Venture Funding Scheme, which targets local technology startups. The authors will be pleased to provide summaries of all existing funding schemes in place upon request.
See more: Singapore government to pump $48 million into six venture capital funds
As VCs tend to have high demands on their returns and often play an active role in how the company is managed, startups must have in place relevant legal agreements with VCs in order to stipulate and regulate the interests of the company and the founders to avoid misunderstandings.
An investment agreement is typically entered into to capture the main investment terms, such as how the investment amount will be utilized, the valuation method for subsequent rounds of funding, the exit plan, rights of first offers, rights of first refusals, drag along and tag along rights, veto and other reserved rights, board composition, anti-dilution and other "make good" provisions. The subject of early stage VC investments tends to be preference shares, although occasionally there are also hybrid mezzanine structures which involve investments through convertible notes, convertible loans, and ordinary shares. For preference shares, it is important to stipulate whether such shares carry cumulative dividends rights, are redeemable or convertible into ordinary shares, and enjoy liquidation preference.
It is also important to have a shareholders agreement to govern the relationship between the shareholders. This may include matters such as pre-emptive rights for the issuance or transfer of shares, voting process, dividend policy, roles of the founders, veto and other reserved rights, shareholders information rights, and board composition. For good order and to satisfy the law, the memorandum and articles of association of the company will also need to be updated and amended to reflect the terms of the investment.
One of the main concerns of VCs is ensuring that a company's key personnel, such as the management, remain employed with the company during the period of their investment, such that the company continues to be well-managed. Startups should therefore have formal employment agreements with their employees to cover matters such as the employee's duties and termination of employment. They should also consider issuing shares to key personnel and consultants under a share option scheme to incentivize them to work towards the success of the company.
In cases of strategic investors, a technology transfer or assignment agreement is typically also entered into to regulate and govern the use of such technology.
IP protection
IP protection is important when companies are creating value. To protect new patents and designs, companies can apply to the Intellectual Property Office of Singapore to register them, provided that no similar inventions have been registered yet. This should be done at the earliest opportunity as the first person to file the application will have priority over others. However, such protection will only apply in Singapore.
Companies looking to protect new patents or designs outside Singapore will therefore have to make separate applications in individual countries or file an international application with the World Intellectual Property Organisation to simultaneously obtain protection in various countries. As the above applications are usually complex and time-sensitive, startups should engage a registered patent agent or professional legal advisers to assist them.
Other protective measures would include having relevant assignment and confidentiality clauses in the company's agreements with parties that provide services to the company, such as employees, consultants and contractors. The assignment clause should provide that any IP created by such parties are to be fully assigned to the company, whereas the confidentiality clause would restrict such parties from disclosing commercially sensitive information or trade secrets of the company to third parties.
Personal Data Protection Act
Startups that handle personal data will need to comply with the Personal Data Protection Act ("PDPA") which came into force in 2014. The PDPA governs the collection, use and disclosure of personal data in Singapore. Under the PDPA, organizations are required to obtain consent from an individual to collect, use or disclose his personal data for a stated purpose. An individual is deemed to give such consent to an organization if he voluntarily provides his personal data to the organization for the stated purpose and if it is reasonable that he would do so.
The PDPA has also introduced the Do Not Call (DNC) Registry, whereby an individual can register his Singapore telephone number with the DNC Registry to opt out of receiving marketing messages (i.e. voice calls, text messages and faxes) from organizations. Before an organization sends any marketing messages to a Singapore telephone number, it is required to check every 30 days that the number is not registered with the DNC Registry. If a number is registered, an organization cannot send marketing messages to it unless it has obtained clear and unambiguous consent to the sending of the marketing messages from the owner of the number.
Conclusion
Many startups get derailed by failed business plans, lack of funding, stalled economies, and unsuccessful pivoting. As a startup navigates through the valley of death, Series A funding will be a welcome sight. It is not however the only thing. Doing it the proper way and paying heed to legal and regulatory considerations set out above will save unnecessary headaches and heartaches.
See more: Starting a business in Singapore
Marcus Chow is a partner of ATMD Bird & Bird LLP. He is dually qualified in New York and Singapore and his practice areas include corporate finance, private equity, venture capital and mergers and acquisitions. ATMD Bird & Bird LLP is a leading Singapore commercial law firm in a global association with international law firm Bird & Bird. It provides clients with the full range of commercial and corporate law services, with a focus on Singapore and Asian regional work. For further details, please contact Marcus.Chow[at]twobirds.com or Hazel.Ho[at]twobirds.com.