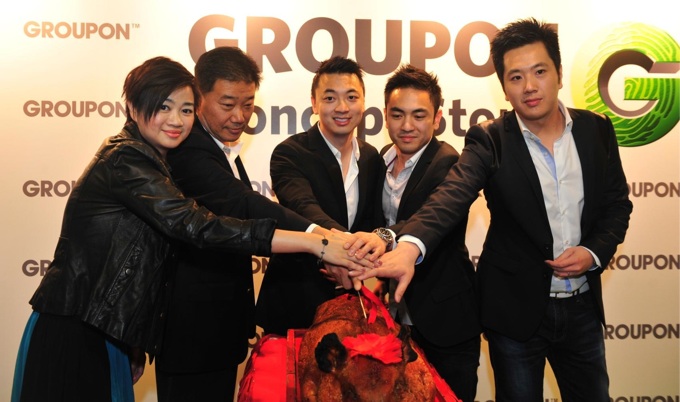 The doyen of daily deals, Groupon (NASDAQ:GRPN), opened a new brick-and-mortar store in Hong Kong earlier today. It comes just over four months after Groupon opened its first-ever such "concept store" in Singapore.
The Hong Kong shop, at Soundwill Plaza in the Causeway Bay area, is the same kind of deal, allowing people to pick up pick up certain kinds of products, test out everything that's on display, and get any kind of customer support. The CEO of Groupon HK, Danny Yeung (pictured right), explained in today's announcement:
We've found many customers prefer picking up their Groupon products as opposed to delivery in Hong Kong, and as a part of our commitment to our customers and the customer experience, the Groupon Concept Store is now launched.
The new Causeway Bay store, which fills out 4,000 square feet of floor space, is opposite Times Square and is open 10am to 9pm daily. It comes a full year after Groupon's much-deflated IPO; after debuting over its $20-per-share expectation, it's currently at a mere $2.97 in Friday morning trading.
The store's opening was hailed with a green-sweatered flash mob dancing on the streets – today and throughout the week. I like to imagine an alcoholic walking past one of these and thinking, "It's St Patrick's Day already? Sweet!" Here's the flash mob video: