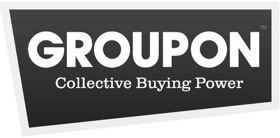 Groupon has announced the launch of Groupon Singapore, Philippines, Hong Kong and Taiwan through the acquisition of daily deal sites: Beeconomic (Singapore and Philippines), uBuyiBuy (Hong Kong) and Atlaspost (Taiwan).
The terms of the deals have not yet been disclosed.
The acquisitions extend Groupon's reach across East and Southeast Asia, joining Groupon Japan, launched in August 2010. Both uBuyiBuy and Beeconomic are recognised as dominant players in their local collective buying scene.
Founded sometime in April–May 2010, Beeconomic Singapore is one of the earlier entrants in Singapore and is widely regarded by industry players as the second most popular group-buying site in Singapore, coming after DEAL.com.sg. Whereas Beeconomic Philippines was launched some time at the end of November and they are among the fourth or fifth player to enter the Philippines' local group-buying market, coming after Buyanihan, Cash Cash Pinoy, Ensogo, Awesome, which were launched in the period of August and September.
Atlaspost, a popular location-based social networking site with more than 1.2 million users in Taiwan, joined the US group-buying craze to launched its own daily deal services in August 2010.
All three sites will take on the Groupon brand name and site design in the coming months.
Rob Solomon, President and Chief Operating Officer of Groupon: "We see enormous potential in the Asian marketplace, and the expansion of Groupon to Hong Kong, Singapore, the Philippines and Taiwan is an important next step. We're excited to leverage an incredibly Internet-savvy customer base to generate increased sales for local merchants."
Groupon Singapore, Hong Kong, Philippines and Taiwan will join Groupon's global network, offering deals to a tune of 33 million subscribers in 35 countries and saving hundreds of millions of dollars for consumers since the site's launch in November 2008. Groupon employs more than 3,000 people worldwide.
Patrick Linden, CEO of DEAL.com.sg says, "We knew since quite some time ago that Groupon is coming to Singapore's shores. Being aware of the terms, we decided to continue expanding our market leadership position with DEAL.com.sg independently, currently owning roughly 65% of the local daily deal pie (measured in sales)."
DEAL.com.sg recently revealed that it has raised an additional US$1 million to further expand its leadership position in Singapore and Malaysia's daily deal market.
Adding on a positive note, Patrick commented, "However, we look forward to having a few more professional players in the market, which will benefit the whole industry."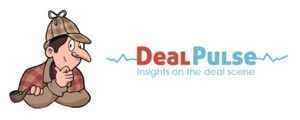 This article was contributed by Clara from AllDealsAsia and was originally published on their DealPulse blog. It has been republished with permission.