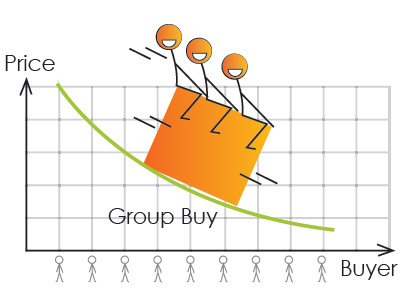 Groupon Malaysia sure has come a long way. It first started business as Groupmore around the middle of last year and was acquired by Groupon shortly thereafter. And eight months after being reconstructed as Groupon Malaysia, the group-buy site has some success to share. Or rather, DealShelve has some news about them.
DealShelve is a Malaysia-based group deal aggregator which claims that Groupon Malaysia has made more than US$1.55 million in revenue last month. Meanwhile, second place Everyday makes about $580,000, which is approximately about one-third of Groupon Malaysia's haul.
It is also interesting to note that despite a lower revenue, Everyday has a higher number of sales. Everyday was acquired by Ticket Monster, which in turn was then acquired by LivingSocial. In other words, this is Groupon vs LivingSocial. The same battle taking place in the U.S is being echoed in Malaysia.
Here's the breakdown provided by DealShelve:

Addy Yeow, the co-founder of DealShelve, told me that his team tracks over 50 Groupon-like sites in Malaysia. The eight listed above are picked because of their high Alexa traffic ranking in Malaysia.
"We do expect a margin of error of less than 10 percent in the numbers, but the leader board ranking is accurate," he said.
From DealShelve's point of view, the group-buying craze in Malaysia isn't over yet. Consumers are loving it and demand is spurring more Groupon clones to mushroom across the country. There is still more to room to grow and aggregators like DealShelve have naturally sprung up to help consumers sort through the clutter.