This article is republished with permission from our friends at beSUCCESS.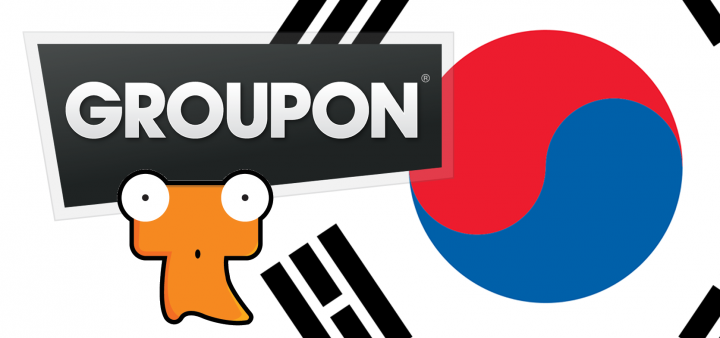 Groupon (NASDAQ:GRPN) recently announced the liquidation of all assets of Groupon Korea, and a plan to focus all its efforts to promote its recent acquisition Ticket Monster (a.k.a. TMON) in Asia's third largest e-commerce market. Groupon now joins the long list of global companies that have failed to capture market share in South Korea. In December 2012, Yahoo (NASDAQ:YHOO) also shut down its Korean operations as profitability became an issue.
South Korea boasts some of the highest internet penetration and broadband speeds across the globe. But global companies have consistently failed to make significant inroads into these regional markets. Local old guards like Naver and Kakao have been able to keep outside competition at bay and maintain market leadership. Moreover, these Korean companies are expanding their own reach to other south Asian countries.
Why do these companies leave?
Groupon, at a global level, is trying to become a mobile ecommerce marketplace, and is trying to move away from its daily deals segment. With its previous expertise and relationships from the local deals segment, this is a reasonable path to choose. In South Korea, TMON is already the biggest ticketing service and ecommerce player. Groupon's strategy is to use the strength of a local player to capture the ecommerce space and keep emerging rivals such as G-Market and Coupang at bay.
Groupon acquired TMON from LivingSocial in 2013. LivingSocial is another example of a global company that exited South Korea to concentrate on its US operations. This acquisition made South Korea the biggest market for Groupon outside of the US.
Yahoo had similar reasons to move out. In 2012, CEO Marissa Meyer started restructuring Yahoo's operations and shut down all non-profitable activities. Yahoo entered South Korea in 1997 and has, for the last 15 years, been trying to capture market share. It has finally decided to focus only on profitable activities. But unlike Groupon, which is planning to keep operating in South Korea through TMON, Yahoo decided to completely pull out in the face of fierce domestic competition.
Companies like Facebook (NASDAQ:FB), LinkedIn (NYSE:LNKD), and Twitter (NYSE:TWTR) are finding it tough to crack the South Korean market as well. While they have seen some success, user acquisition has been much slower than in other regions around the globe, partly the result of other local players such as KakaoTalk, which have huge local presence and home field advantage.
In the mobile handset industry, HTC (TPE:2498) tried to compete with local giant Samsung (KRX:005935) and eventually shut down sales operations in Korea. Motorola moved out in 2013 as part of a global restructuring program. BlackBerry (NASDAQ:BBRY) is also considering shutting down its South Korean operations. In recent weeks we have also reported that both IBM (NYSE:IBM) and HP (NYSE:HPQ) are also shedding staff in Korea.
What attracts these companies to South Korea?
Korea is a small country with a population of 50 million, so what makes it such an attractive market?
South Korea has been one of the fastest growing economies in the world with a GDP of US$1.13 trillion. It is ranked the 38th best country to do business in by Forbes. On the technology front, South Korea has 94 percent internet penetration and provides some of the fastest internet speeds in the world. It also leads in global smartphone penetration with over seven out of 10 people owning a smart phone. On top of this, Korea is likely to be the first country to roll out a 5G mobile broadband network, demonstrating the nation's drive to maintain its position of as global leader in all things tech. Simply put, global companies cannot risk losing in this lucrative market.
Many have attributed their failure to a lack of understanding of cultural differences. Companies are trying to force fit a westernized model of business in Korea. Local companies understand the market and can cater to local needs and taste much better.
A few success stories
All is not gloomy for global companies in Korea. Google (NASDAQ:GOOG) has managed to gain some market share there. But unlike its global market leader position, it still ranks a distant third, behind local search companies Naver and Daum. Social networking sites like Facebook and Twitter have fared better in capturing the imagination of Koreans. Apple has also managed to compete with Samsung and gain 14 percent market share in the mobile handset segment; not great, but with the pride that Koreans hold their national corporations, this is not a bad showing.