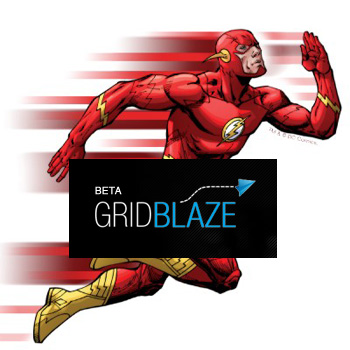 Singapore-based Gridblaze makes storage fast first by tracing the user's location and then deciding the closest point for storage. Founder Mikhail Choo, who also runs Ape Communication (an ad agency), says that he was frustrated with the slow storage speed that his team had to tolerate.
He tried different methods to solve the problem, first by using different file share services like Dropbox, Yousendit, and his own FTP servers. No luck. He then got fibre connections and bumped the speed from 10mbps to 100mbps, but that didn't have much of an impact on file-sharing speed either. And then finally, the solution. Choo said:
That got us thinking and it was clear as crystal that it was due to the storage services being based overseas. We setup our own Singapore AWS server and ran data through it and it was 4x – 8x faster and decided that it makes sense to provide a version of AWS that automatically knew where the user was and routed storage to the closest point. Making storage fast for everyone.
When asked about competition, Gridblaze claims that there are no direct competitors. The closest competitors, as Choo said, are Amazon AWS S3, Rackspace Cloud Files, Google Storage or Azure Blob Storage. He explained that these services aren't focusing on routing storage points. To date, Grideblaze is used by over 1,000 developers with 120 applications deployed on its platform. Choo told us more about Gridblaze's future plan, stating that it will be focusing on storing user generated content:
We are currently building tools and services that offload the processing of content. These include indexing, searching, image editing and even sharing of files. With a simple API call, all these tools can be used and offloaded directly to the storage server without needing the developer to implement his own resizing algorithm etc on his application or server.
If you wanna do a quick test of Gridblaze's storage system, head over to Files4Food to give it a shot. Gridblaze will give a meal to a child in need for every file shared.