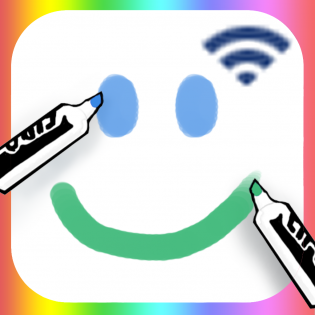 Today, the Women 2.0 Conference is happening in San Francisco. The event, which "features successful women entrepreneurs who reached milestones of billions" with web businesses, will be having a Pitch Startup Competition where startups with at least one female founding member can pitch onstage to judges for prizes ranging from $3,000 gift certificates to larger startup resources. This year, Vietnam's got a contestant: Thuy from Greengar. This makes Greengar the only participant from Asia at Women 2.0.
Draw something, anything
Greengar is a startup formed by two University of Southern California graduates: Elliot Lee and Thuy Thanh Truong. In the early days, Elliot took the lead by teaching himself Objective C and releasing two apps in late 2008: Pitch Pipe and Brain Tuner. In August 2009, Greengar released Whiteboard, an app for collaborative drawing, which has gone on to over seven million downloads. To date, with 22 apps for iPhone, 15 apps for iPad, and nine apps for Android, the company's got over 13 million downloads already before the release of Smartboard on February 11th.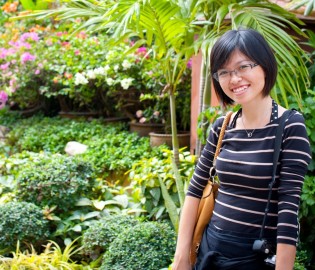 Thuy has been CEO at Greengar since August last year. When she first came back to Vietnam after graduating from USC in 2009, she started a frozen yogurt chain, raising up to $400,000 and opening up five branches in Ho Chi Minh city. In 2011, she closed down the chain to go into Greengar full time and is now leading as the CEO, with Elliot having moved onto electric cars.
From Whiteboard to Smartboard
With Thuy at Women 2.0, her team has scrambled to get Smartboard released just in time for the event. Greengar's handful of apps have focused on utilities like Flashlightr and Color Identifier, plus games like the recently released Typing With Strangers.
Smartboard actually falls in line with an idea that Greengar has been working on for awhile: drawing. Every year since 2009, Greengar has released apps that encourage users to draw. In 2009, Whiteboard Lite and Whiteboard Pro were released. In 2010 and 2011, Whiteboard HD and Whiteboard were released. And finally, Draw Together in 2012, similar to famed Draw Something, which is an online picture puzzle/drawing game. The concept behind Whiteboard is allowing multiple devices to collaborate on drawings together in realtime.
Smartboard is a basic rebuild of the Whiteboard app, although I think they're very similar. There aren't any obvious feature differences between Whiteboard and Smartboard, and they appear very similar. The big feature changes include iCloud, Evernote, and Google Drive integration and the ability to connect 5 smartphones and tablets with each other. It's a pretty cool app for collaboration, though I'd like to see a larger area to draw on.
Good luck to Thuy and Smartboard at the Women 2.0 pitching contest.
You can download Smartboard at the AppStore here or at the Google Play Store here.