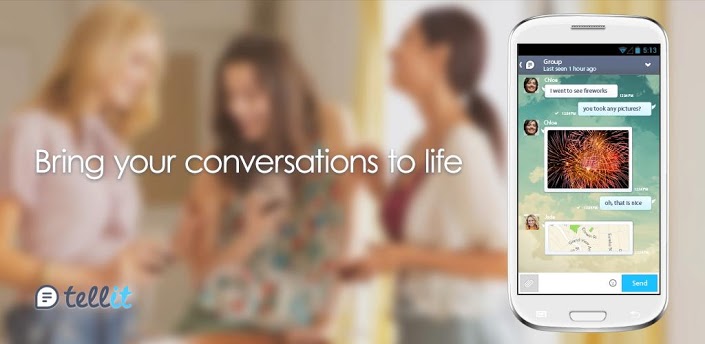 Japanese mobile gaming giant, GREE, has been secretly pushing its mobile messaging app, Tellit (Tell it). It was first launched as GREE Messenger late last year but has apparently since rebranded as Tellit in the middle of last month. When asked, a GREE representative declined to reveal user figures but said that Tellit has achieved number one under the free downloads section in Apple app store in Malaysia, Italy, and Germany. Tellit is available both on iOS and Android.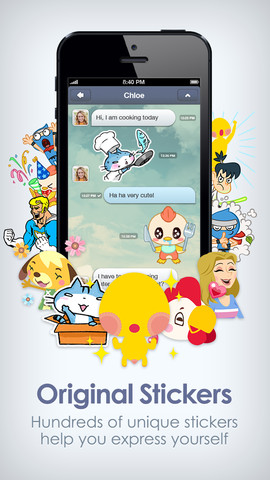 Tellit is built by GREE-invested eBuddy, an Amsterdam-based startup with over 100 staff who specializes in messaging products. Jonie Oostveen, director of strategic partnerships at eBuddy, tells me that although eBuddy built Tellit for GREE, it doesn't help to market or chart the future of the chat app. It seems that eBuddy is in an odd position as it runs eBuddy XMS which is also a mobile messaging app. Tellit, as I understand, runs on the eBuddy backend too.
eBuddy XMS has more than two million monthly active users. That rises to 16 million monthly active users in total including the eBuddy IM chat aggregator. Oostveen describes XMS as having a more "European look and feel" compared to GREE's Tellit. XMS doesn't have stickers packs.
Tellit, on the other hand, fits with the general Asian culture better with a cuter overall design coupled with stickers similar to KakaoTalk, Line, and WeChat. I'm guessing that GREE has plans to make Tellit a mobile gaming platform once it gains steam. But a GREE representative said that the company has no plans to turn it into a mobile gaming platform just yet.
Whatever it is, GREE has two mobile messaging apps at its disposal. I guess it could tap into eBuddy XMS for the Western market and Tellit for the Asian market. But first it probably has to buy the rest of eBuddy to make that possible.