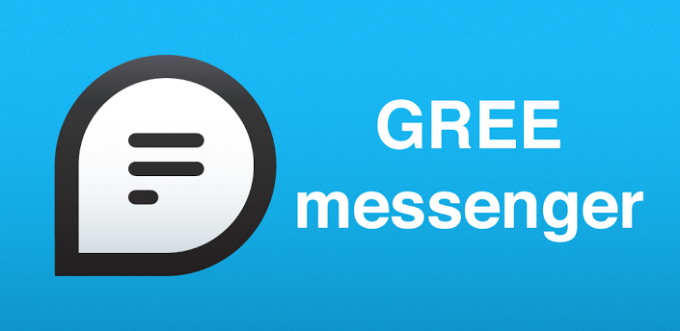 The folks over on Techwave are pointing out this morning that Japanese mobile social gaming giant GREE (TYO:3632) has now joined the mobile chat application frenzy that has been so popular in Asia this year. It's new GREE Messenger application now joins the likes of domestic rivals Comm (from DeNA) and Line from NHN Japan, not to mention Korea's KakaoTalk and China's WeChat.
All of these apps have aspirations for the global market, and and GREE Messenger looks to be no exception, as the company has quietly released it in just a few regional app stores as far as I can see. Currently the iOS app is available in the Australia, New Zealand, and India app stores, so if you're in one of those locations, you can take it for a spin. It's available for Android, but with some apparent geographical restrictions as well [1].
While I haven't tested it out yet due to geographical restrictions, the chat app looks very much like others in the category, with the same sort of cute cartoon stickers that we have seen from Line and Comm. It can import contacts from your phone book or from Facebook, and it also has group chats as well. The app is free if you'd like to check it out, but you will need a phone number to register.
Given the success that Line and KakaoTalk have seen with distributing their games via their chat messengers, both GREE Messenger and Comm are efforts from Japan's gaming giants to not get left behind. Although neither company has said so yet, I think we can look forward to seeing both GREE and DeNA bring games into their messengers in 2013.
---
I couldn't install it from Japan, but I see that it's a featured app on Google Play for India.  ↩