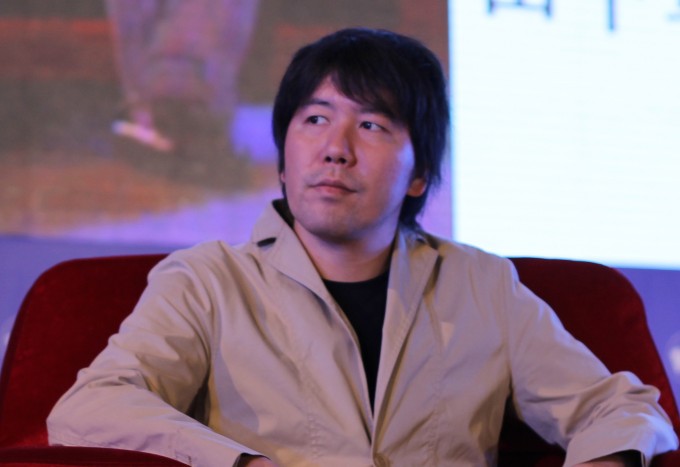 Every tech community has its heroes. In Japan, Gree founder and CEO Yoshikazu Tanaka is one such individual. When Forbes named him, at age 32, the world's second youngest self-made billionaire – trailing only Mark Zuckerberg – he became proof that young Japanese entrepreneurs can reach the upper echelons of the industry.
Tanaka's stellar success is an inspiration not only for young techies, but also for the Japanese government. Prime Minister Shinzo Abe has a team working expressly for the purpose of supporting Japanese startups. The leader of that team, Yoshiaki Ishii, explained to Tech in Asia that he wants to foster startups which can grow into business leaders, into Gree-level companies.
Gree's importance to Japan's economy is unquestioned, but four years after the Forbes story, the company's relevance to the gaming industry it once dominated is in doubt. In the span of a mere two fiscal years, Gree's net income has plummeted US$300 million to US$169.6 million according to the most recent report. Industry observers will be quick to note that this shift corresponds with the release and relentless success of GungHo's Puzzles and Dragons.
See: Tomoko Namba believes DeNA is far from done
Even global corporations can find themselves at a crossroads and Gree is no exception. The company is now furiously diversifying its business. In the past three months alone, it has launched a
same-day hotel reservation app
, a review site for
elderly care homes
, and a
child care service
. The company is also unafraid to flex its financial might, having established a US$100 million investment fund for business development and
leading a US$36 million round
into the latest hot news app, SmartNews.
What does this all add up to? Find out at Startup Asia Tokyo on September 4 when Tanaka himself will join us for a fireside chat to talk about Gree's successes, its current challenges, and his plans for the future. Sign up now, the game is on.
9月3日と4日にスタートアップアジア@東京を開催します!8月29日まで、割引コード < latebird >を使ってみて下さい!
Startup Asia Tokyo 2014 is on Sep 3 and 4. Until Aug 29th, unlock secret level using code < latebird >