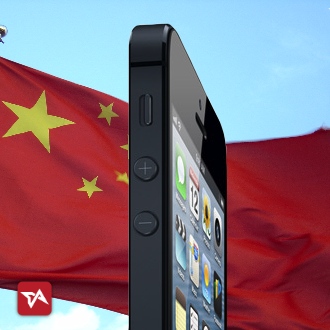 The iPhone 5 may be old news to the rest of the world, but Apple still hasn't officially launched the device in China. And while there's still no official release date for the device, some China retailers including Beijing Telecom have already started taking preorders, suggesting that the official launch may be imminent.
In the run-up to the launch, China Telecom and China Unicom are preparing to rake in buckets of cash, but gray-market vendors are having to adjust their sky-high prices to prepare for the impending launch. Gray-market imported iPhone 5s from Hong Kong, for example, have dropped by around 1,000 RMB ($160) in the last week as the news pointing to an impending official launch piles up. At the moment, many gray-market phones on Taobao are selling for less than 5,000 RMB ($793), which puts them within just a few hundred RMB of the what the iPhone 5s official price is likely to be when it is released.
This is the circle of gray-market life in China, though, and it's something that phone scalpers deal with each year, as the demand for imports drops substantially once it becomes clear that the official versions of the phone will be released soon in China. That said, with no official release date announced yet, scalpers can likely squeak out a few more weeks of meager profits before the actual release of the phone requires them to reduce their prices even further.
Either that, or switch to selling gray-market iPad Minis instead.