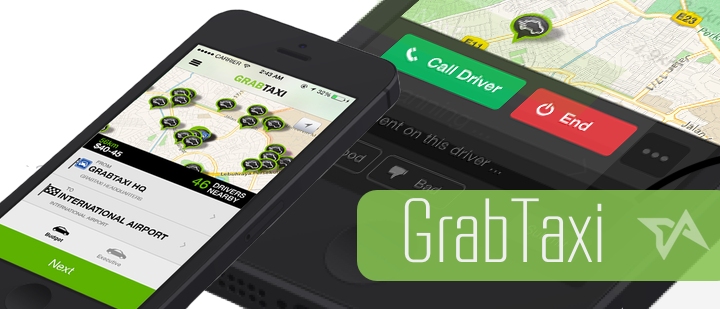 Yesterday, GrabTaxi – known as MyTeksi in its native Malaysia – raised a series C funding round, which brings the taxi app's total funding in the last 12 months to US$90 million. US-based Tiger Global Management led the round, with existing investors GGV Capital, Vertex Venture Holdings, and Qunar participating. Hillhouse Capital Management also joined in as a new investor.
According to the Malaysia Chronicle, MyTeksi general manager Adelene Foo stated at yesterday's press conference that the app already raised two rounds of funding from global and regional investors of around US$25 million previously, which means that the ballpark figure for their current round is probably around US$65 million – one of the largest rounds raised by a startup in Southeast Asia.
Foo added that the funds will be used to continue GrabTaxi's regional expansion, as well as to up their service standards. In particular, she mentioned that a large part of the funding will be earmarked for improving their drivers' welfare. The app runs in 16 cities across Malaysia, Singapore, Thailand, Vietnam, and the Philippines.
"With this funding, we hope to further establish our footprint in the existing markets that we are operating in," Foo added.
The taxi app has so far recorded over 2.1 million downloads, with 400,000 monthly active users. Its closest competitor, Rocket Internet's EasyTaxi, raised US$40 million in its latest series D funding round. The two startups go head-to-head in numerous cities across Southeast Asia, and are also battling Uber and UberX as the American company makes in-roads in the region.
Here are some more numbers for you to munch on:
1/ @GrabTaxi numbers are off the charts, if reports are true. 2 rides per second, or 5.1M rides a month regionally.

— Terence Lee (@terenceleejx) October 21, 2014
2/ @GrabTaxi numbers: 25k taxi drivers on its network, or close to 7 rides a day! Higher if you discount inactive drivers.

— Terence Lee (@terenceleejx) October 21, 2014
3/ @GrabTaxi numbers: if you take their standard Malaysian fee of S$0.80 a ride, that's an estimated annual revenue of S$48M (US$37M)

— Terence Lee (@terenceleejx) October 21, 2014
See: Breaking down the Uber battle in Malaysia