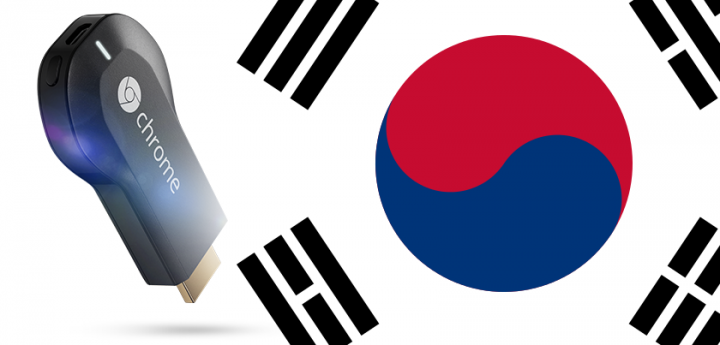 Google's streaming video and music device Chromecast is now officially available in South Korea, according to Google's official Asia Pacific blog.
Google has partnered with local streaming media services Tving and Hoppin to give users acccess to "tens of thousands of videos, movies, and popular TV shows." That's in addition to its existing content like YouTube, Google Play Movies, and Google Play Music.
Google notes Korea is one of the most mobile-savvy countries in the world when it comes to consuming streaming content. More than 80 percent of YouTube views in Korea come from mobile devices – twice as much as the global average.
With Chromecast, Koreans "will now be able to bridge the gap between their smartphone and the biggest screen in the house." Chromecast can stream content to phones, tablets, laptops, and HDTVs.
Korea is Chromecast's first country in Asia, and it's one of 11 more countries the device just launched in.
Koreans can purchase Chromecast for KRW 49,900 (US$49) from Google's dedicated website.