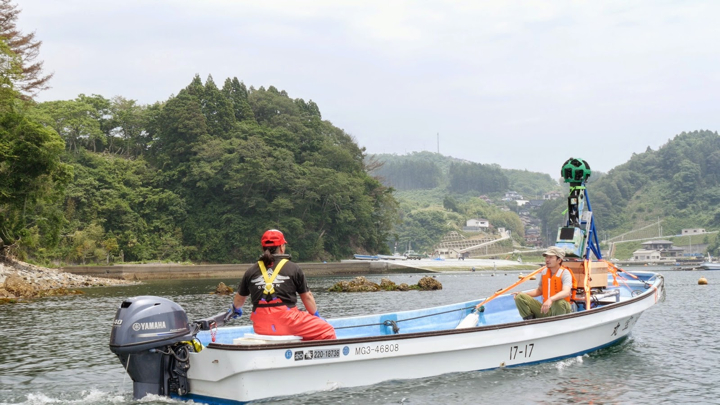 Google Japan's new "Street View from the sea" project aims to document the coastal areas hit hardest by the country's March 11, 2011 earthquake and tsunami. The internet search giant already deployed Street View cars to the affected Tohoku region (except for the exclusion zone surrounding the crippled Fukushima Dai-ichi nuclear power plant) in December of that year to capture images of the widespread devastation wrought by the double disaster. This time around, however, boats will capture new images that document the Sanriku Coast's gradual recovery since then.
With the help of Kesennuma-based NGO Tree House Tohoku, a "Boat Trekker" outfitted with one of Google's patented 360-degree camera arrays began photographing the Karakuwa Peninsula area yesterday. In Google's Japanese-language blog post, Kesennuma mayor Shigeru Sugawara described his city's progress since 2011 (translation ours):
Right after the disaster, I toured the shoreline from the air. The lively sea had been turned brown by the rubble. Afterwards, the blue water returned as the ocean naturally healed itself. Thanks to the persistence and spirit of our fishermen, the marine industry is making a comeback as well.
Sugawara praised the project, adding that his hope was for future generations to learn from the collected images.
See: How a Vietnamese education startup uses Google Glass to teach English
After Kesennuma, artist Hirofumi Masuda will pilot the Boat Trekker around Ishinomaki. Masuda has been photographing the recovery effort there since 2012 for a project called "Before the embankment was built." Ishinomaki lost more than 3,000 citizens to the earthquake and tsunami, accounting for nearly 20 percent of the nationwide death toll attributed to the disaster. Other individuals and groups with ties to the Tohoku area will then photograph Kamaishi, Ofunato, Rikuzentakata, Minami Sanriku, Matsushima, and Shiogama.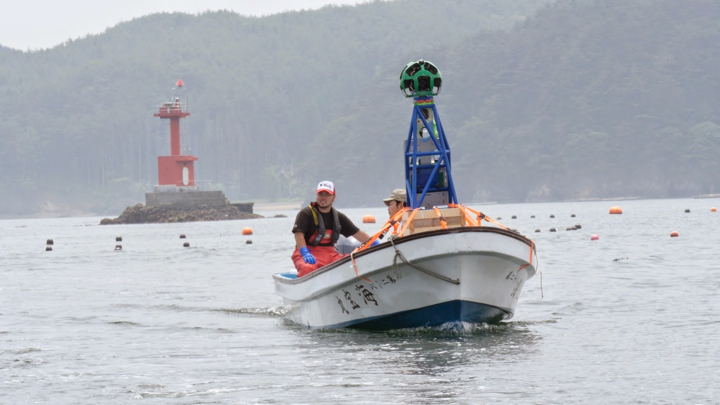 Google expects the shooting to take several months, with the results available to view online in early 2015.
This isn't the first time that Google put its Street View technology on the water. Last year, company employees with Trekker cameras strapped to their backs visually mapped the canals of Venice.