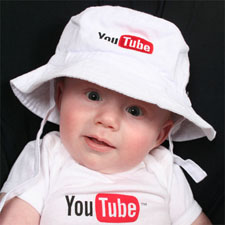 Google has today officially announced the launch of YouTube Partner Program in India, after selectively rolling out to a few partners last December.
This partner program was kick-started by YouTube in 2007. It enables regular YouTubers, who create original and popular videos, to offer their viewers a high-end branded experience by providing the ability to completely customize their channel. It also offers its advertising solutions so that producers can monetize their videos in return for a 30 percent cut in the generated ad revenue.
YouTube helps promote these videos and provides various analytical tools, education, and funding opportunities to improve the content of these videos and also protect content copyrights.
While the video giant hasn't divulged on how many partners it has in India, it said that the program boasts of 20000+ partners across 22 countries. It pays out millions of dollars every year, with thousands of partners earning $1,000 per month and a few earning $100,000 per year.
Explaining why the company chose India for this partnership program, David MacDonald, the head of YouTube Content Operations said:
We chose India as our next Asian destination after Japan for our investments after looking at the vibrancy that this market has in terms of content generation. Another primary reason to come to India is because of the potential growth of advertising market that we have seen in the recent time. With the launch of YouTube Partner Program in India we will create a whole new eco system for economic use taking the Partner Program to the next level.
Following the tremendous success of its Indian Premier League and Bollywood movies streaming service, he said that 60 per cent of its 20 million Indian users prefer local Indian content on the portal.
Further, he explained that YouTube is also planning to start an incubation programme in order to find new partners for this program:
In this incubation programme, we can help them to create content and give them requisite tools. Apart from large media houses which has been driving the video consumption, in recent times, we have also seen an increasing demand for user-generated content or individual content.
This could be a brilliant move by YouTube to tap into the creativity of budding video creators in India and increase its user base significantly.
[via Business Standard]