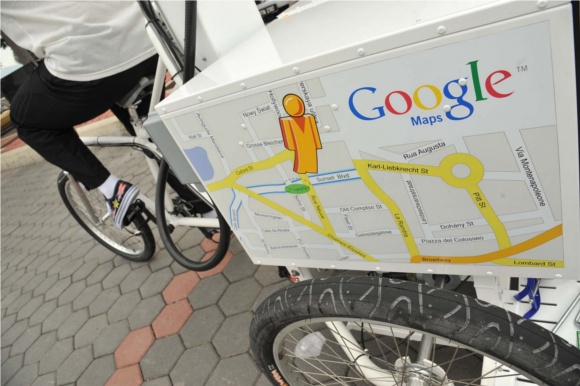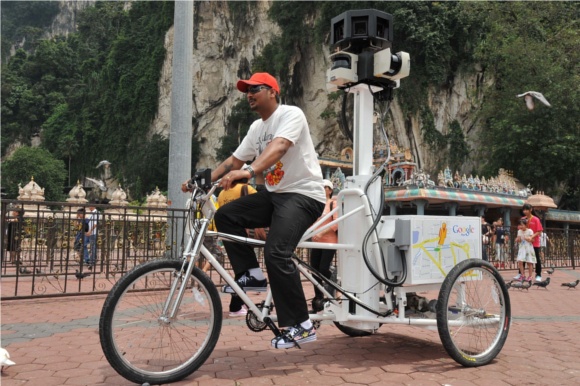 Google has brought in the Google Trike to take pictures around Malaysia for an upcoming Google Street View project in the country. This is a combined effort between Google and Tourism Malaysia and the search engine is quick to survey citizens to find out which are the best spots.
The Google trike (picture above) will be doing all the work to collect "360-degree panoramic" images of Malaysia's most interesting places. Here's how Google describes the trike:
The Google Trike is a mechanical masterpiece comprising three bicycle wheels, a mounted Street View camera, and a very athletic cyclist in customized Google apparel.
Well, maybe not quite as described, as seen from the images provided by @amanfirdaus (who tipped us about this news – thanks!), the guy riding the trike isn't wearing a Google apparel.
Prior to this introduction. There are already many voices across the web urging Google to introduce Street View in Malaysia. Interestingly, Steetviewfun.com wrote last year that Google Street View has already captured a tiny part of Malaysia, that being the city of Johor Bahru in Malaysia, snapped from Singapore across the river. Surely, that isn't enough. But we're glad that Google is all set to put at least a little more of Malaysia on Street View.