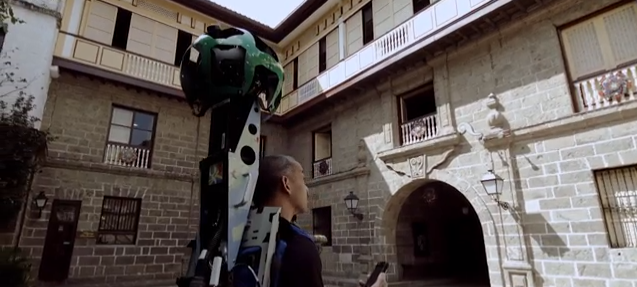 In 2013, Google started the year by officially opening a local office in the Philippines with the aim of providing better services to citizens. This year, the internet giant reached another milestone in the country by announcing that it is bringing Google Street View to Metro Manila.
Filipinos will be able to see Google's colorful Street View cars on the streets of Metro Manila. But apart from that, it will also use a wearable backpack camera system called Street View Trekker and a pushcart camera called Street View Trolley to capture more locations that may not be reached by its cars.
Google's blog post states that an archipelago such as the Philippines "has a lot to offer, but it can also be a logistical challenge." As a jump-off, it will focus on capturing Street View imagery in Metro Manila, specifically Intramuros, a walled area in the heart of Manila that's abundant with historical landmarks. Google has already published special Street View panoramas of San Agustin Church, Baluarte de San Diego, Plaza San Luis Complex and Fort Santiago – some of the known landmarks in Intramuros.
Google Philippines Country Marketing Manager Ryan Morales says capturing a historical site such as Intramuros in Street View can be a way to help preserve it and share these locations online with children.
Similar to other Street View efforts in Asia, this is in collaboration with the country's national tourism agency.
(Editing by Terence Lee)