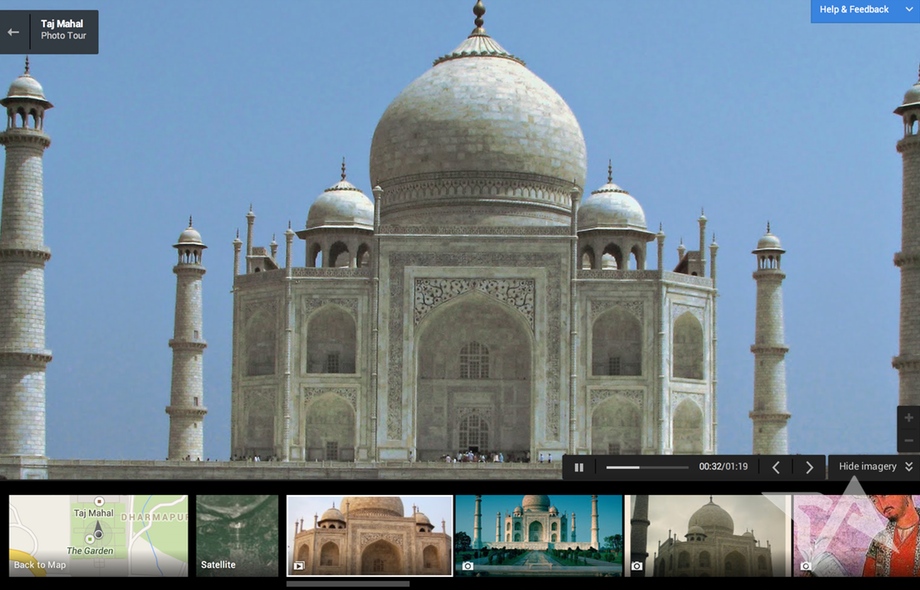 Having been thwarted by a ban in 2011, Google is taking a very different approach to rolling out Street View in India. Google has created dynamic photo tours of 100 of India's top historical monuments, including the Taj Mahal and other UNESCO World Heritage Sites like the Qutub Minar.
The tours even go underground to explore the Ajanta and Ellora caves.
Yesterday, as noticed by Watblog, Google flipped the switch on its panoramic, tourist-eye view of these 100 historical places. The search giant worked with the Archaeological Survey of India (ASI) to make the project happen.
Officially, Google isn't even calling this Street View. Instead, it's a series of photos that are animated into a tour, giving you a mix of wide views and great close ups: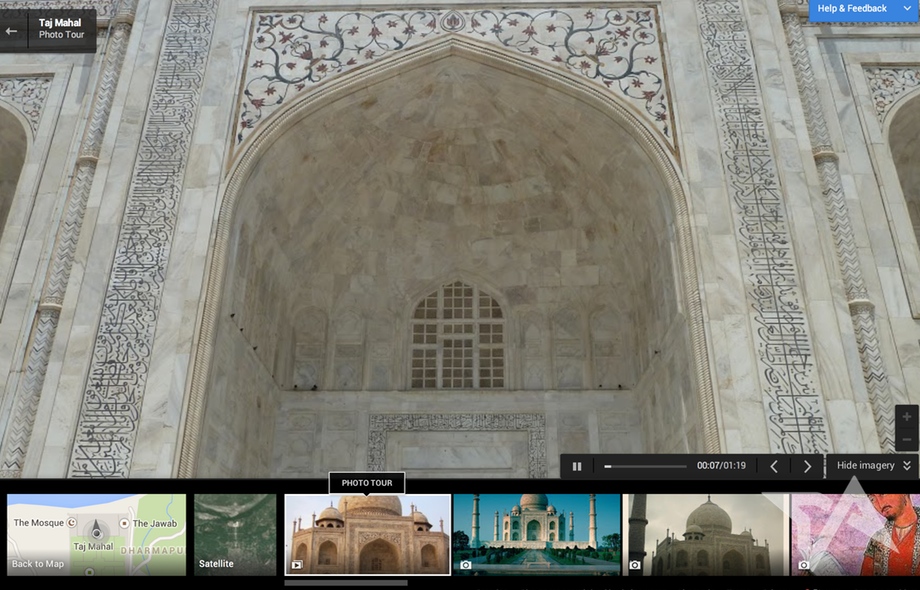 Rajan Anandan, the vice president and managing director of Google India, explained:
This is akin to the Google's Art project […] much of the heritage in India is accessible to very few people when it comes to search. But, now with the aid of technology and the government's help, these important Indian heritage sites will be available for the world to experience online.
It's a complement to user-submitted images at each site. Those also have Photo Sphere images created by regular folk that you can move in nearly all directions, so I'd actually rate those as better than Google's own photo tour. Here's a snap of someone's Photo Sphere image of the Taj Mahal: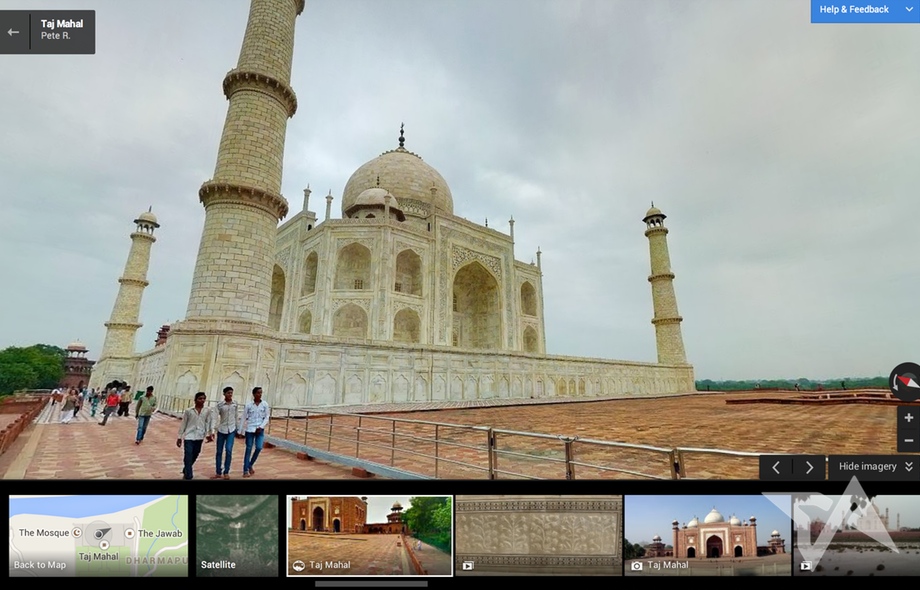 Google started its Street View image collection in Bangalore in 2011, before authorities decided it was a security risk and ordered a stop to it.
(Source: Watblog)
(Editing by Paul Bischoff)