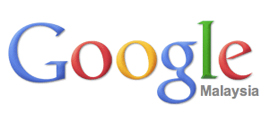 Google said Wednesday it will launch a new office in Kuala Lumpur, the capital of Malaysia. The Malaysian office is Google's second in Southeast Asia followed by the Singapore office.
The new Google office will focus on customizing products like Google Maps, News, Google Translate for the locals to boost ad sales around the region.
There are currently 7 positions available in Google Malaysia: 6 for sales, 1 for marketing and communications. If you're a Malaysian looking to be a Googler , this is your chance. Below is the job description for Account Manager:
"You will be involved in Google's sales and business development operations within Malaysia. As an Account Manager, you'll be developing and managing revenue and relationships with direct clients and agencies. You need to be a focused, proactive self-starter, and able to multi-task in a fast-paced environment. Additionally, you're an adviser and consultant, as well as a client advocate within Google. You'll use your analytical skills to develop and close new business, grow existing business, and support your team with research, client insights, market analysis and other collateral. Above all, you'll be responsible for hitting your revenue targets."
It isn't hard to pick Malaysia as its second office in Southeast Asia. Google Southeast Asia chief Julian Persaud said Malaysia has one of the "highest percentages of usage of Google's Web browser, Chrome, in Asia Pacific" together with 17 million Internet users from a population of 27 million.
"The online environment in Malaysia is growing rapidly, with significant developments in both broadband Internet access and e-commerce activities," he told AFP.
"We are pleased to establish our newest operations in Kuala Lumpur, where we can draw from the highest quality local talent to further help users find the information they're looking for," he added.
Competition in Southeast Asia was heated up as Facebook set up a sales office in Singapore last year. Google Malaysia is seen as a strategic step to increase ad sales and market share in Southeast Asia.