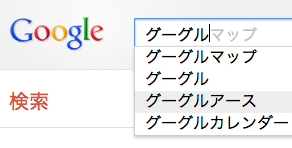 There are reports this morning that the Tokyo District Court "has approved a petition" by a Japanese man that Google (NASQAQ:GOOG) suspend* its autocomplete function on the grounds that it violates his privacy. The issue was brought before the court last October, as the man found that searches for his name were producing unusual results:
* Update 3/27: Thanks to the folks at Bloomberg for pointing out that Kyodo News has revised its initial report to say that "Google was ordered to delete terms" rather than "suspend the function."  ↩
The man found out that when a user types in the man's name on Google's search engine, words suggesting criminal acts, which he is unfamiliar with, appear. And when the user goes on to select the suggested words, over 10,000 items defaming or disparaging him show up in a list, according to [his lawyer, Hiroyuki] Tomita.
According to the report, Google is refusing to suspend its autocomplete function, but the man intends to take legal action further if it continues to refuse. I've reached out to Google for more information on this, so I'll try to update if more information becomes available.
But it should be noted that this is not the first time that Google's autocomplete has brought the company legal troubles. Search Engine Land points out that the company lost a case in Italy in 2011 when a man complained that searches for his name resulted in suggestions for the words "con-man" and "fraud." Similarly in France the year before, another man won a case related to the words "rapist" and "satanist" being suggested with his name.
Google's own explanation of its autocomplete function includes the following:
As you type, Google's algorithm predicts and displays search queries based on other users' search activities. If you're signed in to your Google Account and have Web History enabled, you might also see search queries from relevant searches that you've done in the past. In addition, Google+ profiles can sometimes appear in autocomplete when you search for a person's name.

Predicted queries are algorithmically determined based on a number of purely algorithmic factors (including popularity of search terms) without human intervention. The autocomplete data is updated frequently to offer fresh and rising search queries.
[Via Mainichi Shimbun]