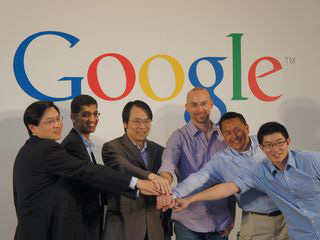 At Computex PC show in Taipei, Google revealed that it would build a research and development center in Taiwan for its Chrome operating system. The reason to set up shop in Taiwan is pretty straightforward, given that the country is known for its hardware manufacturing and engineering industry.
"Google will expand its manpower in the R&D center in Taipei by hiring more local engineers to build a new operating ecosystem with Taiwan's original equipment manufacturers (OEMs) and original design manufacturers," reported The Central News Agency citing Sundar Pichai, senior vice president of Google Chrome at a Computex press conference .
Taiwan is a tech-savvy place, with a talented pool of engineers that can meet Google's expectations. The country's tech start-up scene is also on the rise.
Googlers in Taiwan will be expected to work closely with the global Google Chrome OS team. It's a smart move by Google to leverage on local engineers' insights to work hand-in-hand with the manufacturers. I'm excited to see how the combo will eventually turn out. +1 for Google and Taiwan.
Also catch: Google's Strategy in Asia
Image credit: Focus Taiwan