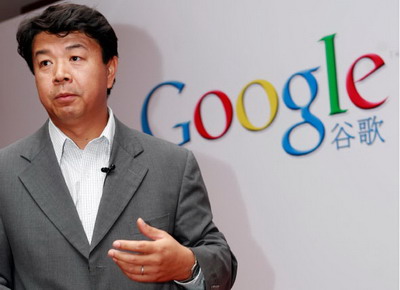 It's all change at the top at Google China as current country head John Liu will step down after nearly six difficult and controversial years in the role. Dr. Liu was at the helm during the Google China search engine closure in January 2010 so that the search giant no longer needed to abide by mainland China's media censorship rules. Though Google (NASDAQ:GOOG) always retained Chinese offices, the search site was run on Hong Kong servers ever since, and was always subject to partial blocking by China's Great Firewall. Liu leaves as Google is ranked a mere fifth in terms of search engines in China, with 2.13 percent market share. It used to be in second place.
As first reported by QQ Tech, Scott Beaumont will take over as Google China boss in August. With all due respect, it doesn't seem like a good idea for someone with no China experience to be taking the role in such a tough market. Before Dr. Liu, Taiwanese-American Kai-Fu Lee led Google China.
Liu's office provided TheNextWeb with this statement:
After nearly six years leading our China business, Dr. John Liu has decided to pursue other opportunities. Dr. Liu has been instrumental to developing Google's business in China and we are grateful for his contributions. We will miss him and wish him the best of luck.
While Google has suffered in China in terms of its web products – with Google Shopping search shuttered, Google Maps losing popularity, G+ getting blocked, Gmail snooping hacks that originated from China – there are some bright spots. Android is China's top mobile OS with an anticipated 300 million active users by the end of this year, and Google Ads is proving useful as a way for Chinese app developers to monetize.
(Sources: QQ Tech and TheNextWeb)