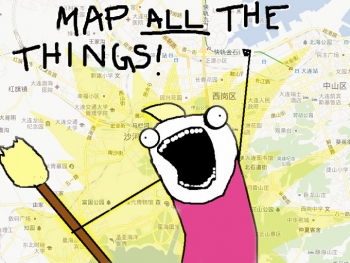 I noticed a blog post today over on Baidu's blog (NASDAQ:BIDU) , Baidu Beat, that the company had rolled out indoor maps. What a coincidence, says I, reaching for my China copycat brush — didn't Google (NASDAQ:GOOG) just roll out indoor maps last week? But seeing as how Baidu's post made no mention of any launch date, I thought I'd drop them a quick inquiry first.
Turns out that Baidu actually launched this feature back in October, a representative tells us, and the company already has over 500 participating malls (pdf link) around China, including about 180 in Beijing and 200 in Shanghai. Here's a look at what Baidu's indoor maps look like, this particular one from Zhongguancun: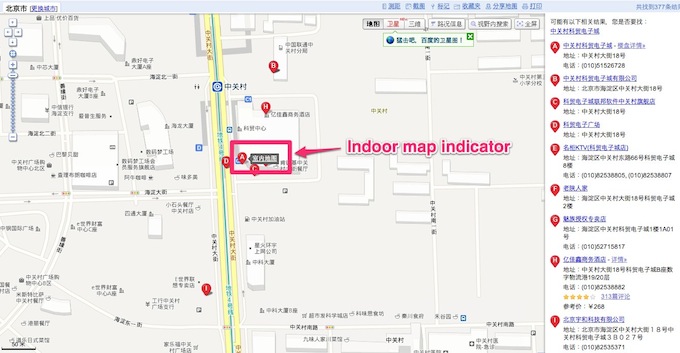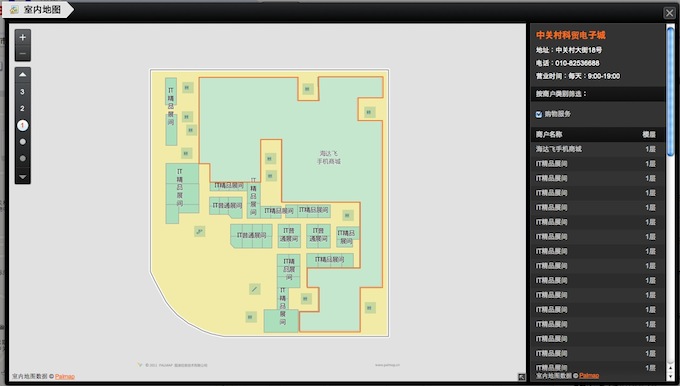 For those curious as to what Google's indoor maps look like in comparison, you can check out many indoor maps previewed here. These maps are available with the recent Google Maps 6.0 release for Android, and by showing your location on those maps, you can see exactly where you are in relation to things nearby. To start, Google has partnered with retailers, airports, and train station in the US and Japan, including Narita and Haneda airports and some selected train stations and shopping centers. You can learn a little more about their indoor maps in the video below:
Google, of course, has done some previous work mapping indoor areas, most notably (albiet somewhat different) its spectacular Street View tours of some of the world's most famous museums. I got in touch with a Google representative as well, who declined to give any official comment regarding Baidu's indoor maps. But from a user's point of view, it's good to see both companies helping to make the indoors more navigable. These kinds of maps are critical when planning escape routes from weekend shopping trips with my wife.