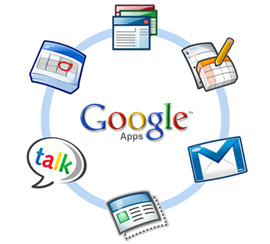 Switching from Linux-based Hmail system to Google Apps saves HSR, a Singapore-based real estate agency "some half a million dollars annually", Patrick Liew, CEO at HSR told Zdnetasia.
In its existing Linux-based system, HSR would spend more than US$200,000 to buy servers for initial set-up and about the same amount for annual maintenance. In contrast, Google charges just $50 per user for HSR's 2,700 employees. The math works out to Google and HSR's favor.
According to Liew, the switch to Google Apps is more than just savings as Google provides a wide range of applications which will provide HSR with more flexibility in the future.
"Cost savings aside, our deployment of Google Apps will allow us to utilize the latest apps in the marketplace and scale out to other regional markets rapidly should we choose to expand our business," said Liew.
Another motivational factor, which triggered the switch, was that most of the employees already knew how to operate a Google account. With less resistance to change, it makes the transition to Google Apps smoother. Google has played its part by providing training for HSR's IT team and also assigned a dedicated Googler to help with the transition.
Whether it is on advertising or work platform, Google is actively helping more Asian businesses with their day-to-day operations through its products. Google's dedication in Asia was highlighted when it launched its second Southeast Asia sales office in Malaysia last month. Stay tuned as we dig out more details about Google's strategy in Asia.
Meanwhile, for business owners, you might want to check out Google's cloud calculator to find out how much you could save by switching to Google apps.