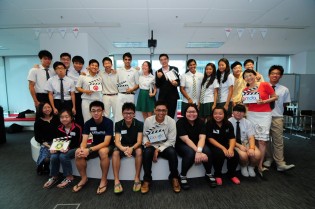 We all know how easy it is to fall prey to cyber crimes. So in the spirit of educating youths on practising good online habits, Google and the Media Development Authority of Singapore (MDA) recently joined hands to launch the Now You Know competition, where students in Singapore are encouraged to submit videos to educate peers on 'cyber-wellness' issues.
This morning the winners of the competition were announced. The team from Raffles Institution came in first, followed by teams from Crescent Girls' School and Victoria Junior College. As students, you can imagine how excited the Raffles Institution team was when they were told they will be visiting Google HQ in Mountain View, California, for a total of four days.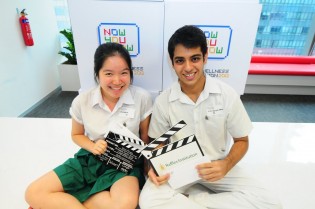 Speaking to the winning team at Google Singapore's office this morning, Christabella Irwanto, one of the members of the team, told us that the idea came about when they were on a bus. The resulting animation which they subsequently created (see below), shows a man showering in public, subjected to public scrutiny. It highlights that the man is exposed to the world, a metaphor for sharing everything about himself publicly.
I thought the video was really brilliant, given that it took the seventeen-year-olds a mere two weeks to complete. With the win, the computer science team hopes to convey a message to peers to be careful of what they post online.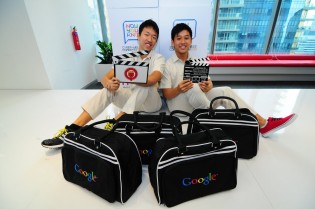 As for the Victoria Junior College team, team members Jerome Wong and Shawn Hoo felt the competition was a fantastic attempt by MDA and Google to reach out to fellow peers on cyber-wellness. When such messages come from the government or schools, they do not hold as much appeal. In fact, they usually find it pretty boring.
This is part of what Google set out to achieve with this competition. Deborah Nga, the youth literary lead for Google APAC tells us that this competition aims to get youths into thinking about good online practices. Often young adults hold a certain level of skepticism hearing messages from older folks, and videos are best way to convey messages.
This competition attracted over 200 student participants, and more than 60 group project submissions from 30 schools. Google is also looking to have another collaboration launching similar competitions with MDA early next year.
You can view the other two videos by the Crescent Girls' School and Victoria Junior College team below: