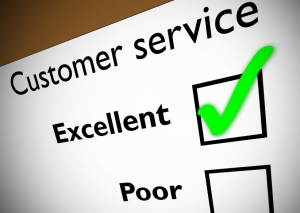 Amazon, Trader Joe's and Netflix are the 3 top companies that provide the best customer service. On the other end, Wells Fargo, CitiBank and HSBC are the bottom 3 companies to avoid. All are highly successful corporations, with huge financial returns but customer service is obviously not the banks' core competency.
It's hard to define what good customer service is because there are so many factors to be considered and these factors varies from business to business.
But if you have the concept of excellent customer service ingrained in your culture, your customers can feel it, sometimes immediately. The infographic below will give you a quick run through of the 'what, who, why and how' of customer service.

[via getsatisfaction]