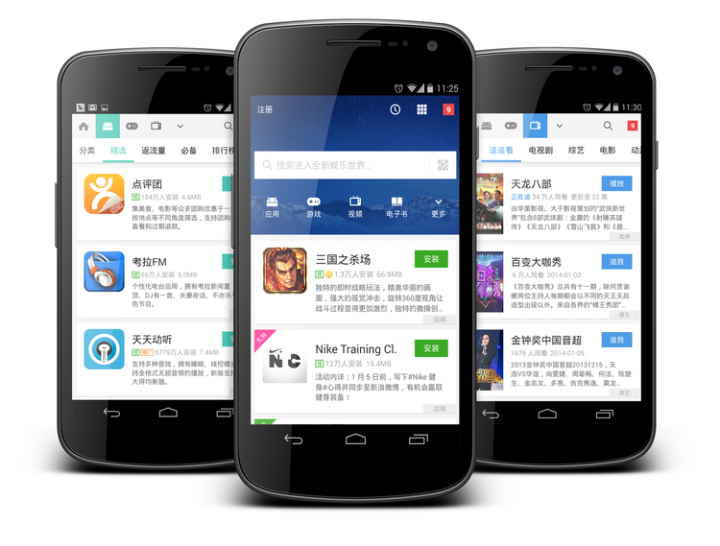 Chinese mobile content search engine and Android app store Wandoujia today announced it closed its series B round of financing with a follow-on investment from US investment bank Goldman Sachs. The undisclosed amount of funding comes just after Wandoujia's $120 million funding led by Japanese mobile telco SoftBank.
Wandoujia says this is Goldman Sachs' first investment in a Chinese mobile internet company. Other Goldman Sachs investments in Chinese online firms include ebook platform Shanda Cloudary and Shanghai-based pet product store Boqii.
Wandoujia reports over 300 million registered users, adding another 800,000 every day. That's more than 50 percent of the daily Android phone shipments in China.
(See: Out of hundreds of Chinese app stores, how Wandoujia rose to the top)
Wandoujia is largely known as one of China's most popular app stores in a market where Google Play is seldom used. But the company is striving to make a name as something more than that, instead referring to itself as a "mobile content search engine." In addition to apps, the mobile-to-desktop Android management software can also search and download video, games, ebooks, and wallpapers.