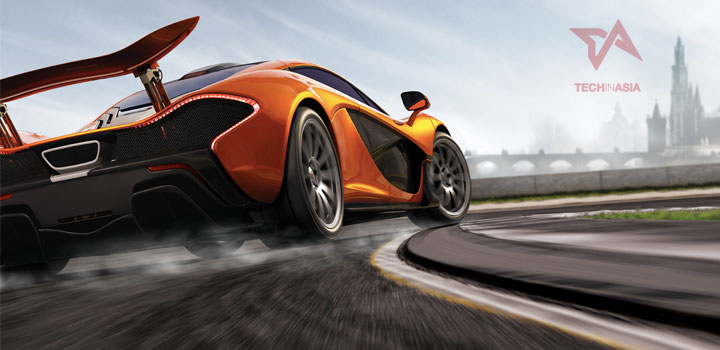 In Vietnam, if you talk about gaming, you'll obviously know VNG, the biggest gaming company in the country. And of course, everyone knows Flappy Bird by now, the Gangnam Style of mobile games. If you dig a little deeper, you'll likely know Divmob and ME Corp, but few people in the startup world here even know GlassEgg. And yet, this is a company that has been operating in Vietnam since 1997 and has been a part of producing major racing game titles like Forza Motorsport and works with Microsoft and EA.
UPDATE: _Tech In Asia_ has removed sensitive incorrect information from this article that was published earlier. We apologize for the misinformation.
But GlassEgg usually doesn't produce its own games. It's mainly a games outsourcing outfit, which explains why it isn't so well known in the local gaming ecosystem. We sat down with CEO, Phil Tran, and general director, Steve Reid to learn more about the company.
The day the internet arrived
Tran says that he originally came to Vietnam in 1995, back when CD-ROMs were still prominent. At this time, he was contracting with a company called Studio MAX, which was interested in producing educational games for kids.
Back then, the first Toy Story had just come out and there was a steady craze around animated education on computers. What we did in the early days, was produce those games in Vietnam, and then physically bring the CDs back to the US every year. I traveled back and forth between the US and Vietnam monthly during those years.
But then, just around that time, the internet came. All of the education stuff was now available on the internet and the CD-ROM business was broken. Tran now had over 120 animators but no business ahead of him. So he did what any sensible entrepreneur would do.
In 1997, when the internet struck, I went out and bought a book on 3D. I learned everything in that book and I turned around and taught all of our young guys how to do it.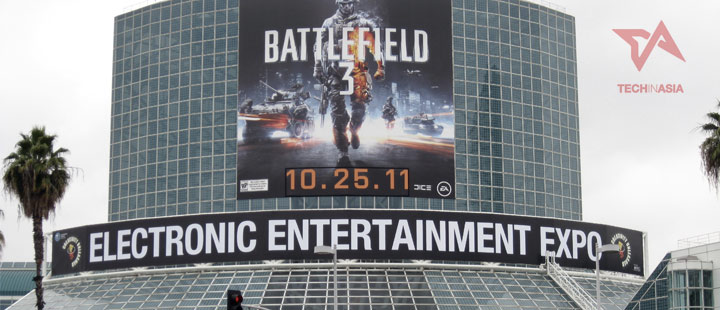 The journey into games outsourcing
In that first step in 1997, some of the older animators, engineers, and employees couldn't handle the transition and they left. That left the some younger team members who were more flexible and eager to learn. With that, Tran slowly built up a team of 3D animators. But now they had a team without a contract. To Reid and Tran, this was a hard time, as Reid says, "the pioneer gets all the arrows in the back".
Being the pioneers in games outsourcing "isn't exactly a source of pride" for GlassEgg. But it was with a bit of luck and a lot of persistence that the team ended up at the E3 Gaming Convention in 1997. It was there that they got to meet companies like Nintendo. Reid says:
We pitched ourselves to Nintendo for an hour, and after our presentation, there was five minutes of silence. And the Nintendo executive only said one thing "Why?!"
To this day, Nintendo still doesn't outsource its games. Even at that time, much of the gaming industry clearly didn't understand why they would need to outsource their animation and development, especially if they might have to reveal their secret sauce like game design and animation techniques. Tran says this is a huge missed opportunity for gaming companies. One of the key reasons is time. By outsourcing, a gaming company can churn out more games in a year for their titles. If you're churning out the refreshes of your titles faster, you have the advantage of securing customers before you lose them to other, faster brands and games on the market. Games go stale, but outsourcing helps prevent that.
At E3, GlassEgg got its break with a contract with a company called Infogram, which allowed the young 3D animation team to build up its expertise in 3D cars development.
The beauty of cars is that most of the data on cars is already out there on the internet. It's not necessarily a creative endeavor. You just have to replicate what already exists. This also allowed us to get really deep into making the best 3D cars.
This break had a natural result: GlassEgg became experts in 3D car modeling. Reid says that "we can make better cars than Gran Turismo." On top of that, they can help games like Forza Motorsport churn out new editions much faster than Gran Turismo. In other words, GlassEgg is one of the go-to studios for cars.
Diversifying the portfolio
Since that time, GlassEgg has gone on to help produce games for Microsoft, and Electronic Arts. And now, the company of 260 people, is looking at new frontiers beyond just games outsourcing. This includes game distribution, a self-produced dating app, and a new mobile app division.
Like.vn: a new games distributor
Like.vn, which exists on another floor from the main outsourcing units at GlassEgg, focuses mainly on games distribution. The team contracts with popular Chinese titles, especially MMORPG titles that feature characters like the Monkey King and stories based on the Three Kingdoms. According to Tran, this partly competes with VNG, which is by far the leader in the games distribution space in Vietnam.
Currently, Like.vn hosts five titles. The venture is GlassEgg's first such project in the domestic gaming market.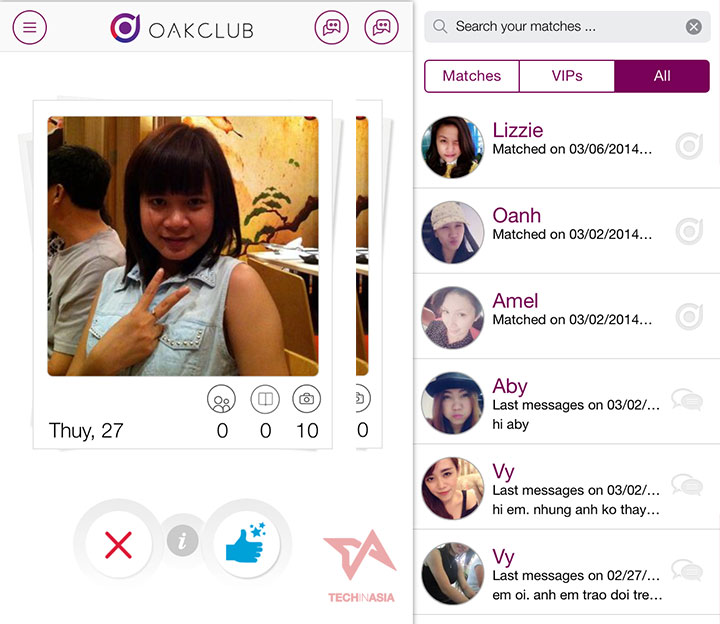 Oakclub: getting into the dating game, Tinder style
On the product side, GlassEgg has formed a small team that built a dating app called Oakclub. The interface closely resembles Tinder, the US-made app that gets over 600 million swipes per day. Oakclub currently has over 70,000 active users across the world, with the highest concentration of users in Vietnam.
Tran says that dating is still an untapped sector in Vietnam, and foreign apps like Tinder and OKcupid haven't yet gained traction in the contry. There's still space for apps like Oakclub and its most immediate competitor from Thailand, Paktor.
Building up a high-end mobile apps division
In addition to games distribution and dating, GlassEgg is also building up a large mobile apps division. The company has released two games so far: Tap Pet Party and Art of Darkness. Both of these games feature artwork and 3D animation that has become GlassEgg's specialty. Tran showed Tech In Asia around the GlassEgg facilities, pointing out that the the new mobile apps division was working on a few more titles, including a sophisticated endless runner game with beautiful 3D mecha robots.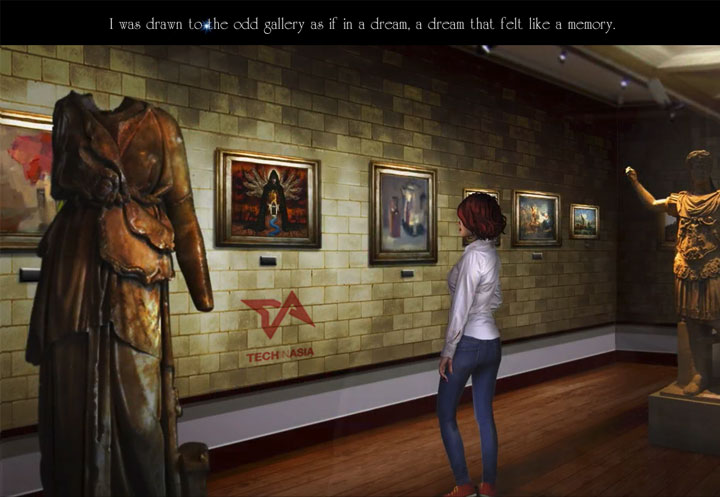 (Editing by Steven Millward)