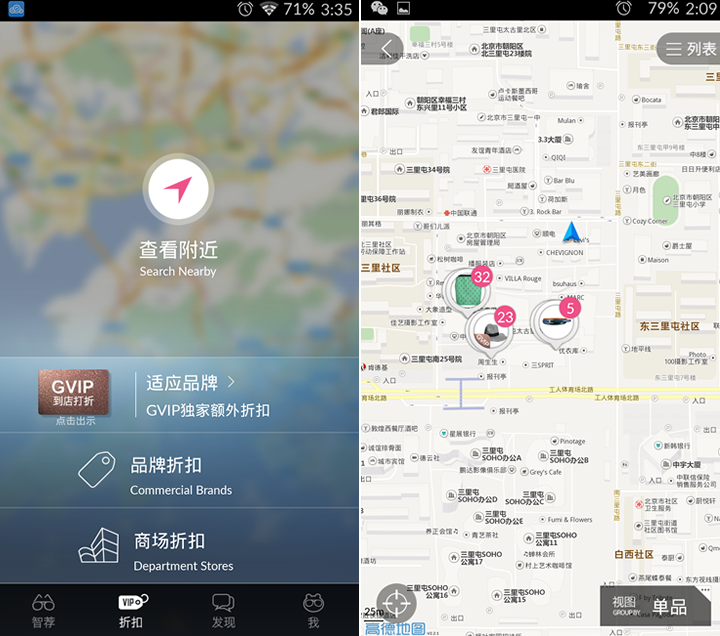 Glammap, a location-based bargain hunter app for women's apparel in China, has received RMB 1 million (US$161,000) in funding from undisclosed angel investors, according to 36kr.
The app taps into the Baidu Maps API to let users who still prefer to shop for clothes in person aggregate the stores and deals nearest them. Glammap has partnered with over 50 brands so far.
Users can search and filter results by store, item, discounts, and other criteria. Then a map pops up showing you nearby stores or even the specific items that are on sale. Tap the icon to bring up a page showing item info, price, and discount.
Tech in Asia gave Glammap a quick test run to see just how reliable it is. We chose a hat among the "editor's recommendation" section, which was being sold at a recently-opened H&M in Beijing. After getting walking directions to the store, we quickly found the hat pictured, and it was actually a bit cheaper than what Glammap advertised. The entire experience, despite my lackluster understanding of the Chinese text, was surprisingly quick and intuitive.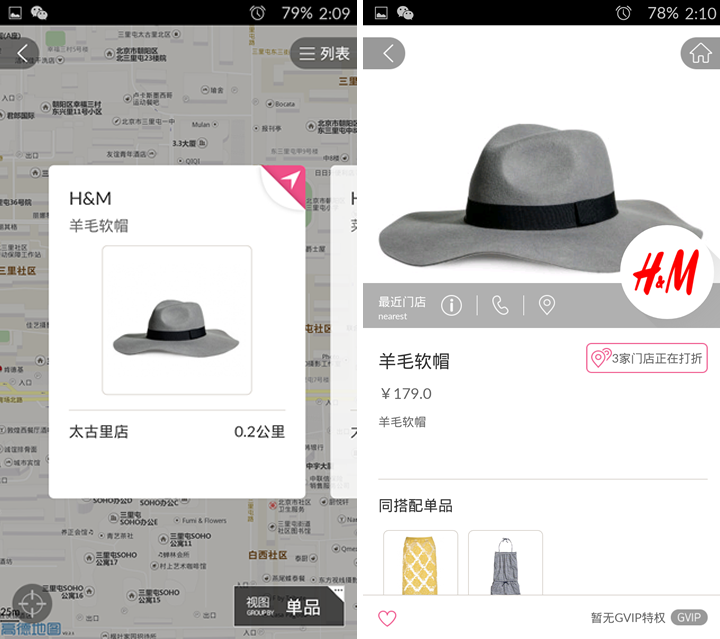 Glammap doesn't require registration to use the app for finding nearby stores, but logging in is required in order to use the "GVIP" digital card, which is shown to the participating store's cashier upon checkout in exchange for the discount.
See: The power of women in China's booming ecommerce market
Glammap has a lot of potential, both in the fashion sector and beyond. It would be great platform for restaurant specials, for example. Just pop open the app and have a look around to see what the latest deals are at nearby eateries.
But for now, Glammap is focusing its efforts on expanding its fashion listings. Although many brick-and-mortar fashion stores have taken a hit thanks to the internet and ecommerce, Glammap is a modern and simple way to connect shopper and shop.
Glammap is available on iOS and Android here.
(Source: 36kr)