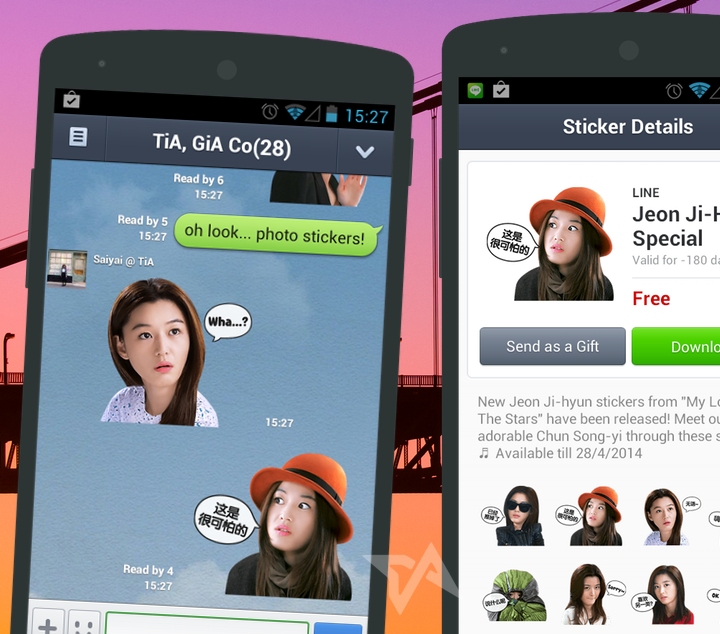 Singapore residents can now send messages and stickers from popular chat app Line to their friends at 40 cents a day or S$6 ($4.70) for 30 days, thanks to a new prepaid plan launched jointly with StarHub, Singapore's second largest telco by subscribers.
This new product gives StarHub Mobile customers unlimited usage of the chat app, which has 340 million registered users worldwide (Line doesn't reveal active user numbers). The plan will be available from February 15, and can be activated by dialing *123# on their mobile phone.
Despite Line's fast rising usage figures, it still pales compared to WeChat and Whatsapp, which have 272 and 430 million monthly active users respectively. In Singapore, Whatsapp appears to be retaining the top mobile messaging app spot.
Line, like the new generation of chat apps that include WeChat and KakaoTalk, is a massive departure from Whatsapp, a plain vanilla pioneer in the genre. While these apps are free, Whatsapp charges users a one-dollar annual subscription fee after a full year of use.
Line is also a games platform and has recently become a venue to sell physical goods to its massive user-base. Its cute digital stickers – emoticons essentially – are hot-selling items shifting by the thousands. It's even gone into merchandising, selling soft toys of its original sticker characters.
Pushing for global domination
These features have enabled the company to generate millions in revenue, and according to mobile apps analytics firm App Annie, makes it one of the top money-making apps in the world.
The revenue has enabled it to embark on an aggressive marketing push outside of its domestic market Japan, where it is dominant.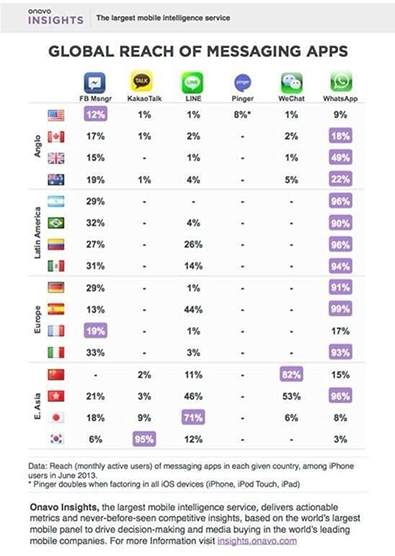 Besides traditional television advertising, it is working with telcos for distribution. Before StarHub, it sealed a deal with Telefónica to pre-load the app on Firefox OS phones. Telefónica has a presence in many South American countries.
Within Asia, it is extremely popular in Taiwan, and has significant market share in Vietnam, according to mobile intelligence firm Onavo Insights.
Partnerships between telcos and apps are becoming increasingly common as traditional carriers are evolving beyond being dumb pipes.
Last year, StarHub partnered with Evernote to launch a special version of its note-taking app, while Singapore's largest telco SingTel has paired with Facebook and Whatsapp to offer their services to prepaid customers.
(Editing by Steven Millward)