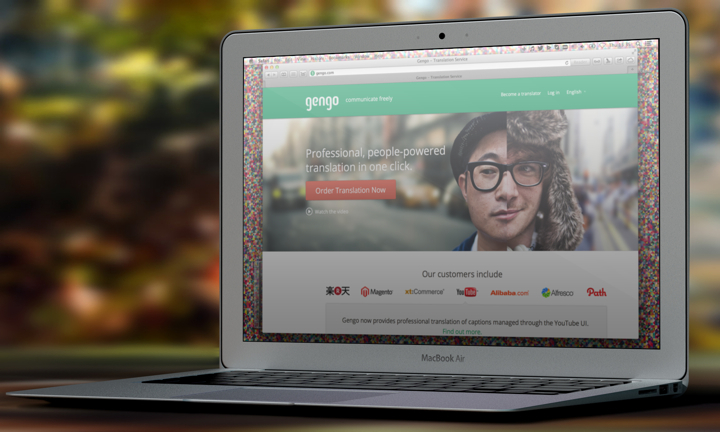 The Tokyo-based startup that makes Gengo, the enterprise-oriented crowdsourced translation service, has wrapped up $12 million in series B funding, led by Intel Capital. Aptly for such a globally-minded business, other investors in this newest round are from all across the globe: Infocomm Investments (Singapore), STCV (Saudi Arabia), NTT-IP (Japan), Iris Capital (France), and previous investor Atomico (UK).
Gengo is a platform for human translation for 33 languages, with over 7,500 experienced translators providing their linguistic services to small- and medium-sized business and major corporations alike. The idea is that machine translation – using things like Google Translate – is not reliable or accurate enough for doing business.
Founded in 2009, Gengo got series A funding worth $5.25 million in 2011 to help with its initial expansion.
The new financing will be used to accelerate global expansion and speed up its translation process (see the demo video below). Gengo already has a deal with YouTube to improve its multi-lingual video captioning feature.
Hiro Tamura, a partner at Atomico, points out in today's announcement that since their original investment, "Gengo has proven it can scale its business across the world whilst growing its revenue four-fold." Meanwhile, Kuo-Yi Lim, CEO of Infocomm Investments, says that Singapore's "multicultural and multilingual environment, and diverse talent pool" make for an ideal "base for Gengo's growth into the rest of Asia."
Quite a few startups are trying the crowdsourced human translation niche, such as Japan's Conyac or the new project by the guy who created Captchas.
See how Gengo works in this short demo video: