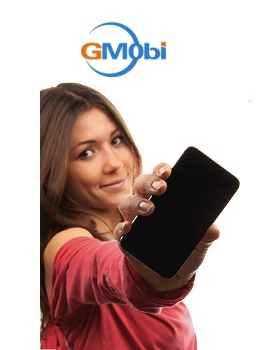 [UPDATE on June 27th, three hours after publishing: The original version of this article identified a different company with the name General Mobile, which was inaccurate. Our apologies. The article has been changed significantly to reflect this].
SingTel Innov8 is in action again, this time ploughing its venture capital into – along with Japan's Mitsui & Co. (TYO:8031) – General Mobile (G-Mobi), which makes mobile platforms and runs mobile services aimed at developing nations. The funding amounts to US$5million, which G-Mobi plans to use for future growth.
The financing clearly represents an investment in mobile tech in developing nations as a whole, since Innov8's parent company, SingTel (ASX:SGT) has hundreds of millions of customers around the world not just in Singapore but also in nations like Bangladesh, Pakistan, and across Africa. Plus, another of General Mobile's investors is Taiwan-based MediaTek (TPE:2454) which makes processors that are commonly used in some budget smartphones.
In addition to its mobile apps and services – which include making JAVA MRE versions of apps like Facebook and Yahoo Messenger – G-Mobi generates revenue from partnerships with mobile telcos in developing nations, as well as from its app store.
G-Mobi's CEO, Paul Wu, said of this funding round:
With this round of investment, we have on board world-class strategic partners across all the fields to help accelerate our worldwide service deployment as well as enabling us to provide a more complete set of services and solutions.
The CEO of Innov8, Edgar Hardless, said that the investment recipient "addresses the strong demands for mobile application and services seen by emerging market mobile users."