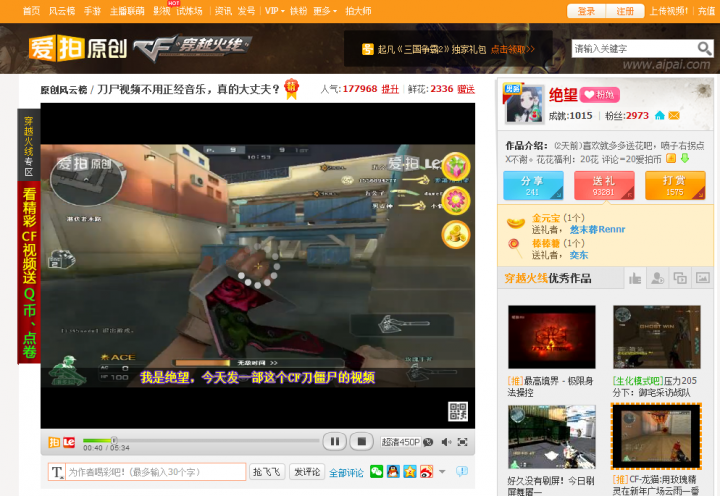 Chinese user-generated video community site Aipai today announced it completed a US$38 million series C round of funding led by SAIF Partners and Matrix Partners, according to Sina Tech.
Videos on the sight mostly consist of online game recordings – DOTA, StarCraft, LoL, Counterstrike, and the like. It also has a fair portion of anime mashups and girls singing karaoke on their webcams. Many of the videos are hosted on Chinese video portal LeTV (SHE:300104).
So what makes Aipai stand out from the dozens of nerdy niche video aggregators out there? The secret sauce is Aipai's suite of bespoke editing software tailored to its fanbase. Paidashi, the desktop video editor, allows users to capture content from their screen, quickly edit and merge clips, add subtitles and video effects, and dub over music and voices. Paidashi then allows them to quickly upload the content to Aipai. A mobile version is also available, and Aipai claims the software works with all games.
On top of that, the site released an SDK for developers to add into their games for video recording and sharing.
Aipai has developed a tight-knit community and sub-communities for specific games and other interests. Popular games get their own home pages with news feeds and forums. The site has more than 10 million daily active users and 50 million monthly active users.
See: Youtube might buy Twitch for $1B. What are China's hardcore gamers using instead?
(Source: Sina Tech)