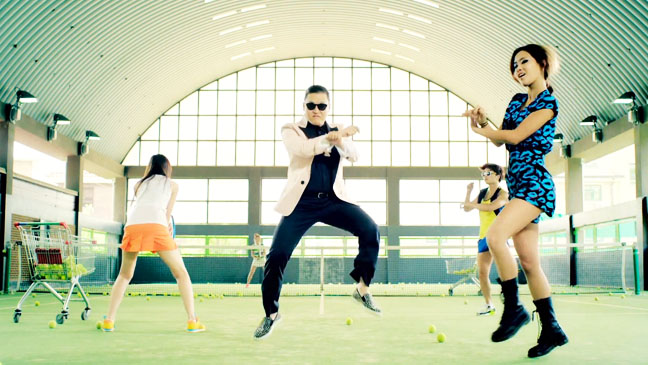 The Gangnam Style video by Psy has been viewed more than 359 million times and has inspired thousands of people across the world to remake the iconic dance by performing their own version of Gangnam Style.
Here's a collection of the neatest Gangnam Style-inspired tribute/parody videos from around Asia to help kick start the weekend ahead of you:
1. Philippines
Here is a very well organized flash mob dance performed by around one thousand inmates of a Philippines jail. Yes, this is the same bunch of Cebu cellmates who hit global headlines back in 2010 with their Michael Jackson dance performances. I wonder if they get reduced sentences for these flash mob dances?
Plus, this video nicely showcases just how viral and influential the Gangnam Style song/dance is, as the prisoners' video has been viewed close to 2.6 million times since it was uploaded just over one week ago.
2. Indonesia
This is a daring attempt by 1,000 Indonesians performing an illegal Gangnam Style flash mob at an Indonesian landmark called Bundaran HI. They did a pretty convincing job and even encouraged passers-by to join the mass dance. This video has been viewed around 1.9 million times so far.
3. Malaysia
Malaysians do not lose out when making their own Gangnam-themed music videos. This funny video is called "Orang Sabah Style." Orang Sabah means Sahabans, and is made both to promote tourism on the Malaysian state of Sabah and to celebrate Malaysian Independence Day. Though the lyrics are in Mandarin Chinese, they provide English subtitles for more people to understand. The video has garnered around 3.6 million views so far.
4. Thailand
This is Thailand's version of the Gangnam Style video – though it keeps the original's Korean lyrics and just focuses on changing the visuals. Nonetheless, they've done a great job of keeping the humor of Psy's video. Impressively, this video has close to 4.6 million views.
5. South Korea
This Korean-made video is called "Hongdae Style." I don't understand Korean but I think that is the only word changed from the original Gangnam Style lyrics. The cinematography of Hongdae Style closely resembles the original video. This one has an impressive 4.8 million views to date.
6. Singapore
Here's a quirky video titled "Singaporean Style." The music's lyrics satirize aspects of life in the city state – but ultimately it's about how they're proud to be Singaporeans. This video has around 2.1 million views so far. Though we notice it is also getting quite a few dislikes, even from Singaporean commenters, perhaps because the performers have riskily changed the lyrics.
Bonus
This hilarious "Pyeonyang Style" video appears to be made by a Canadian, and is pretty hilarious. Although I'm not sure what Kim Jong Un would make of this particular Gangnam Style reboot. This video has 4.1 million views with lots of commenters joking that this video might instigate a nuclear war.
[Image source: HollywoodReporter.com]