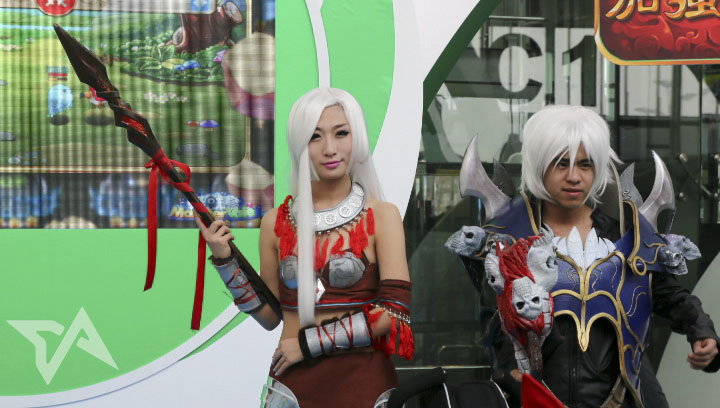 Digi-Capital predicts the entire global gaming industry could be worth more than US$100 billion in revenue by 2017, driven largely by mobile gaming in Asian markets. To put that into perspective, PC and Mac revenues combined will reach US$24 billion by the same time.
Nearly every Asian country with a strong technopreneurship scene shared one common factor when their first wave of startups hit – game developers. The high-risk, high-reward industry stands alongside ecommerce, social media, and other major verticals that always emerge first.
As such, gaming has been an essential step toward the massive internet empires we see today. Tencent, now the fourth largest internet company in the world, is one of China's biggest online game developers and operators, and also holds stakes in several foreign gaming subsidiaries. Vietnam's VNG got its start as the country's premiere games distributor, then known as Vinagame. Now it's the leading internet and social media company in Vietnam. Japan's Line, the messaging app with 400 million registered users that rakes in some of the highest revenues of any app in the world, makes 60 percent of its money from its integrated games. These are but a few examples of how gaming is an essential pillar for every web giant.
And it's not just Asia. Google, Microsoft, and Facebook – now gatekeepers to a global audience for game developers – also see the value in gaming and have invested heavily into partnerships and platforms.
(See: 5 things you need to know about Southeast Asia's mobile game industry)
With gaming's continued rapid growth and evolution, we're bound to see more empires emerge. Two such contenders – one in software and the other in hardware – will be on stage at Startup Asia Singapore on May 7 and 8. The former is Hironao Kunimitsu, founder of Gumi, a Japanese developer with big plans to dominate the mobile gaming world. The latter is Min-Liang Tan, founder of US-based Razer, a global leader in gaming circuits and peripherals. Singapore-born Tan will speak about how startups are blurring the line between hardware and software.
We encourage questions from readers for these tech luminaries. Prior to the event, you can submit questions on this form for the best chance of getting a query in, or on the days of the event (May 7 and 8) we welcome questions via Twitter on the #startupasia hashtag.
Get Startup Asia Singapore tickets here. There's a 10 percent early bird discount until April 24 with the EarlyBirdApril code.