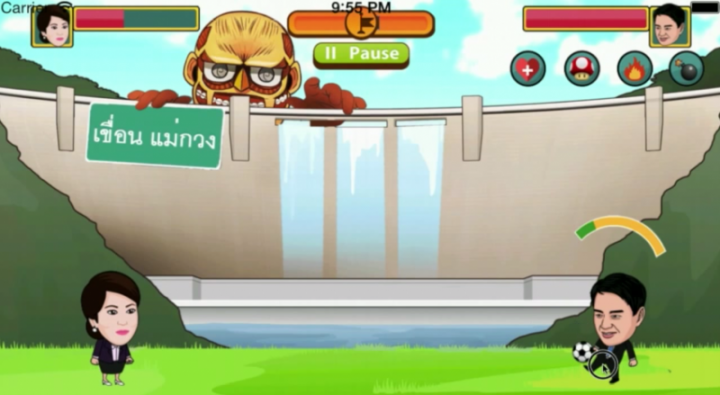 In the midst of the political unrest wherein people are seperated into two distinct groups – anti-government or pro-government – one developer created a game to make light of the situation. Thai Fight is an iOS game that lets users face off with avatars of famous politicians and celebrities in front of famous landmarks in Thailand, such as the controversial dam project or a famous shopping mall in Bangkok.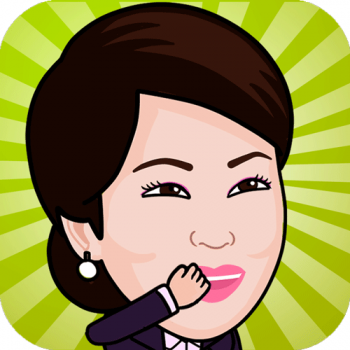 Supasheep Srijumnong is the one and only game developer. He got the idea from playing the Cats VS Dogs game on a screen next to a TV screen reporting political news. He decided to combine the two together and create his first ever video game.
Game development took about three months. This is his first iOS app game. He started in the industry by interning at a website development company in Chiangmai province. His first project was building an Android app, which wasn't a success. Then he taught himself how to develop an iOS app via Youtube and other websites.
Supasheep explained to local TV station MCOT that on the first day the game hit the app store, only five people downloaded it – himself, his girlfriend, his mom, and two other friends. On the second day, only one person downloaded it. But on the fourth day, the word spread and it became the number one app on the Thai iOS app store.
The game developer wants to emphasize that he didn't create this game to attack anyone, as there are characters from both political sides. In addition, the game is anything but violent. Rather, it has amusing cartoon characters acting like caricatures of themselves. This includes, for example, PM Yingluck – whose nickname is 'crab' in Thai – throwing crabs at opposition leader Abhisit. Abhisit – who loves playing soccer – responds by kicking balls back at her.
Although Supasheep couldn't reveal the total number of downloads of the game to Tech in Asia, he did say that it's in the thousands range since the first day (November 19) it was published on the app store. For now, the game is only available on iOS for $0.99.
(Editing by Paul Bischoff)