As a millennial, you probably grew up playing games. They were an integral part of recreation, and, as technology developed, also a big part of school. I remember old 2D computer games that let me select lessons via train tracks, along with many other unchallenging programmes.
Visual Math, a small three-man-plus-intern studio hailing from Malaysia, wants to change that with their upcoming grade-school math app, Zap Zap Fractions, which they showcased at Startup Asia Singapore this week.
(See: Razer CEO reveals secret to his company's success: hyper-focus)
Zap Zap Fractions is a freemium gamified math app for third graders (Primary 3, Form 3) that teaches children about fractions through spaceships and asteroid fields. Aliens help you build a spaceship in a "tutorial" that teaches you about that particular math formula; once that spaceship is fully functional, you have to navigate it through an asteroid field.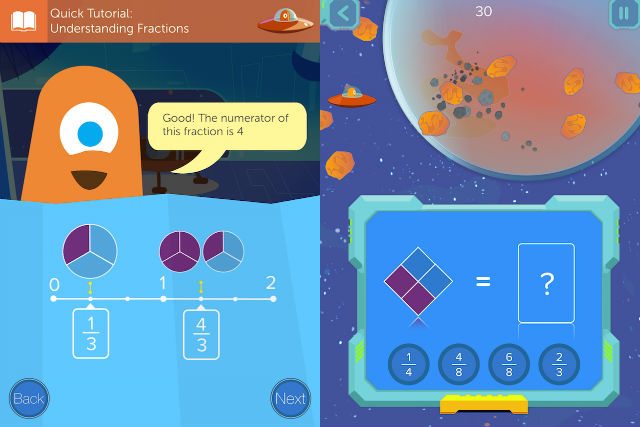 Now this is more math app than game, so the only way to get through the asteroid field is to blast the asteroids…by answering the ensuing barrage of fraction-related questions correctly. Answer too slow and the asteroids obliterate your ship. Now who said that school never taught you anything useful?
(See: Influent review: learn a language by crashing planes)
The Visual Math studio is actually an offshoot of Math Expression, an online math tutor that caters mostly to the American market. This website was set up by 34-year-old Visual Math co-founder Ng Wei Chong approximately six years ago. It was only in January this year that Ng moved into the l337 Accelerator in Cyberjaya, Kuala Lumpur, and teamed up with his co-founders, Joann Soon, 33, and Goh I-Ming, also 33.
Eventually, Zap Zap Fractions is intended to make its way to classrooms, where it will also serve as a lesson platform. Teachers will be able to keep track of students' usage and performance. And don't worry, it won't just be American classrooms; Ng worked as a math tutor and as a teacher before he started app development, and he's well-prepared to take on local and regional curriculum. But that's all in the future. Right now, the Visual Math team will continue to work on their Grade 3 fractions-lesson-only prototype.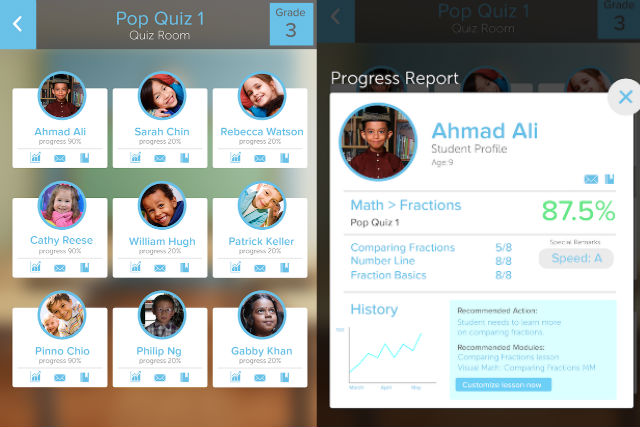 Zap Zap Fractions is gamified, it's cute, and let me tell you: it definitely makes learning about fractions much more fun. The app will launch in June 2014, and interested parents, teachers, or kids can contact the Visual Math via email or its website.