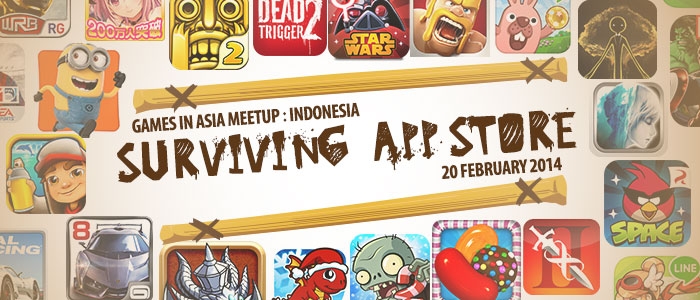 2014 is a special year for Games in Asia as we will be holding our first-ever meetup event this year, and the first lucky country is Indonesia! The city of Jakarta will be our destination, and we believe the meetup will be a great opportunity to gather, connect, and share with fellow game developers and game addicts in the archipelago country.
As you know, Asia's game industry has been buzzing recently. Who doesn't know Puzzle and Dragons from Japan, which accumulated revenue of $1.5 billion by the end of 2013. Indonesia itself cannot be ignored; there are a lot of great games coming from the country including TouchTen's Ramen Chain, which successfully achieved a multi-kill soon after its release by becoming the number three free overall app in Singapore, Malaysia, the Philippines, Indonesia, Hong Kong, Thailand, and Taiwan.
At the meetup, we'll get some insight into that success courtesy of TouchTen CEO Anton Soeharyo, who will share his insights on how to make your game shine brightly on the main mobile game development battlefield: app stores. Many apps, especially games, are uploaded each minute and only the best games will be spotted by users. It takes more than just gameplay to be the best, you also need to pay good attention to game's designs, titles, screenshots, and descriptions.
Want to learn more? You are invited! Join us on February 20, 6:30 P.M at Microsoft Office (see below for address). Tickets for Games in Asia Meetups are free, but you do need to reserve a spot. Grab yours now while it's still available!
Agenda:
6.30 – 7.15pm: Registration and dinner
7:15 – 7.45pm: Keynote: Surviving App Stores
7:45 – 8.00pm: Q&A
8.00 – 9.00pm: Networking & light refreshments
Venue:
Microsoft Office
18th floor Tower II Indonesia Stock Exchange Building
Sudirman Central Business District
Jl. Jend. Sudirman Kav. 52-53
Jakarta 12190 Indonesia
Panelist: Anton Soeharyo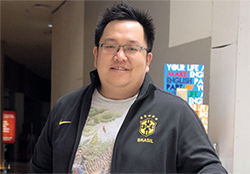 Anton is the CEO of TouchTen Games. He is one of the founders of the company, and currently in charge of the whole marketing process. His passions include playing games and languages. In building the company, he started by envisioning a game that would entertain the whole world. Since the rise of the App Store, he and his team have created more than 15 titles with many of them achieving top ranks in the stores, including Ramen Chain, Sushi Chain, and Infinite Sky. Anton aspires to expand the game ecosystem in Indonesia, and to bring Indonesia to the world through games.
(Editing by Charlie Custer and Steven Millward)