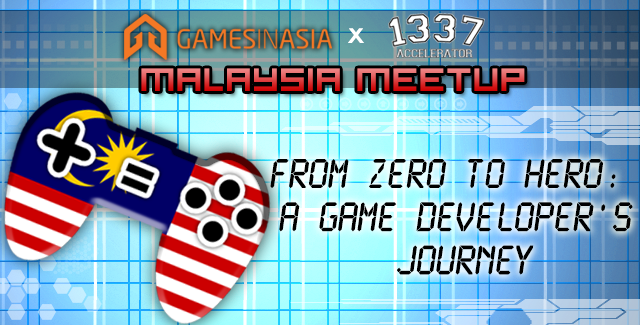 The Games in Asia team had a blast at the Games in Asia Vietnam meetup recently, and now we're ready to bring that same experience to Malaysia. Together with the l337 Accelerator, we have invited Desmond Lee from Appxplore and P'ng Yi Wei from Kurechii to speak about their journeys as game developers in Malaysia.
Both Lee and P'ng are bastions of the Malaysian indie game industry, and their journeys from zero to absolute heroes in this fledgling industry are a potential source of inspiration for many aspiring developers. Both P'ng and Lee will share their trials and tribulations at this upcoming Games in Asia x l337 Accelerator meetup.
You are invited to join us at 6:00 P.M. on Thursday, June 19, at Menara TM. Tickets for Games in Asia meetups are free, but you do need to reserve a spot. Grab yours now while they last!
Agenda:
6:00 P.M. – 7:10 P.M.: registration and networking
7:10 P.M. – 7.15 P.M.: opening
7:15 P.M. – 7:45 P.M.: keynote by P'ng Yi Wei (Kurechii Studios)
7:45 P.M. – 8:15 P.M.: keynote by Desmond Lee (Appxplore)
8:15 P.M. – 8:30 P.M.: Q&A
8:30 P.M. – 9:00 P.M.: networking and light refreshments
Venue:
Menara TM, Level 1
Jalan Pantai Baharu, 50672 Kuala Lumpur
(Click here for map)
Speakers:
P'ng Yi Wei, Founder and Head of Studio at Kurechii Studios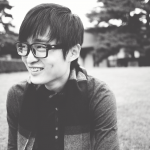 Kurechii is an indie studio that has released titles like Reachin'Pichin and The King's League series. Starting with only a background in multimedia design, P'ng Yi Wei has tirelessly learned and worked to create refreshing games for players around the world to enjoy. Now, P'ng manages both the creative side of the studio as well as all of the technical, publishing and business aspects. He also lectures at a local college on game design.
Desmond Lee, Co-founder of Appxplore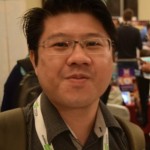 After graduating with a BFA (Computer Arts) in 1999 from the Academy of Art University in San Francisco, Desmond Lee worked in the United States for five years before returning to Malaysia in 2004. where he worked as a consultant. Lee was later appointed as a consultant and later the producer of the Saladin Animated Series, a flagship of Malaysian 3D animation which was nominated for the International Emmy Awards 2011 – Malaysia first Emmy nomination.
In 2011, Lee co-founded Appxplore Sdn Bhd, a mobile games development studio based in Kuala Lumpur. Lee is the currently the producer at Appxplore, with the goal to establish a world-class mobile game and content development studio. Appxplore is now one of the leading mobile games development studios in Malaysia.
Editing by Steven Millward
---
Venue Sponsor